ACTIVATING THE ECO-SYSTEM
BRIDGING TOP-DOWN & BOTTOM-UP
VIA A SUITE OF PRACTICAL AND EFFECTIVE TOOLS & RESOURCES
"The Circular Economy is like a diamond with many facets. We interact with it through the lens of our work and lifestyles. If we collaborate and focus through a shared intelligence, the Circular Economy can shine and become our strongest resource."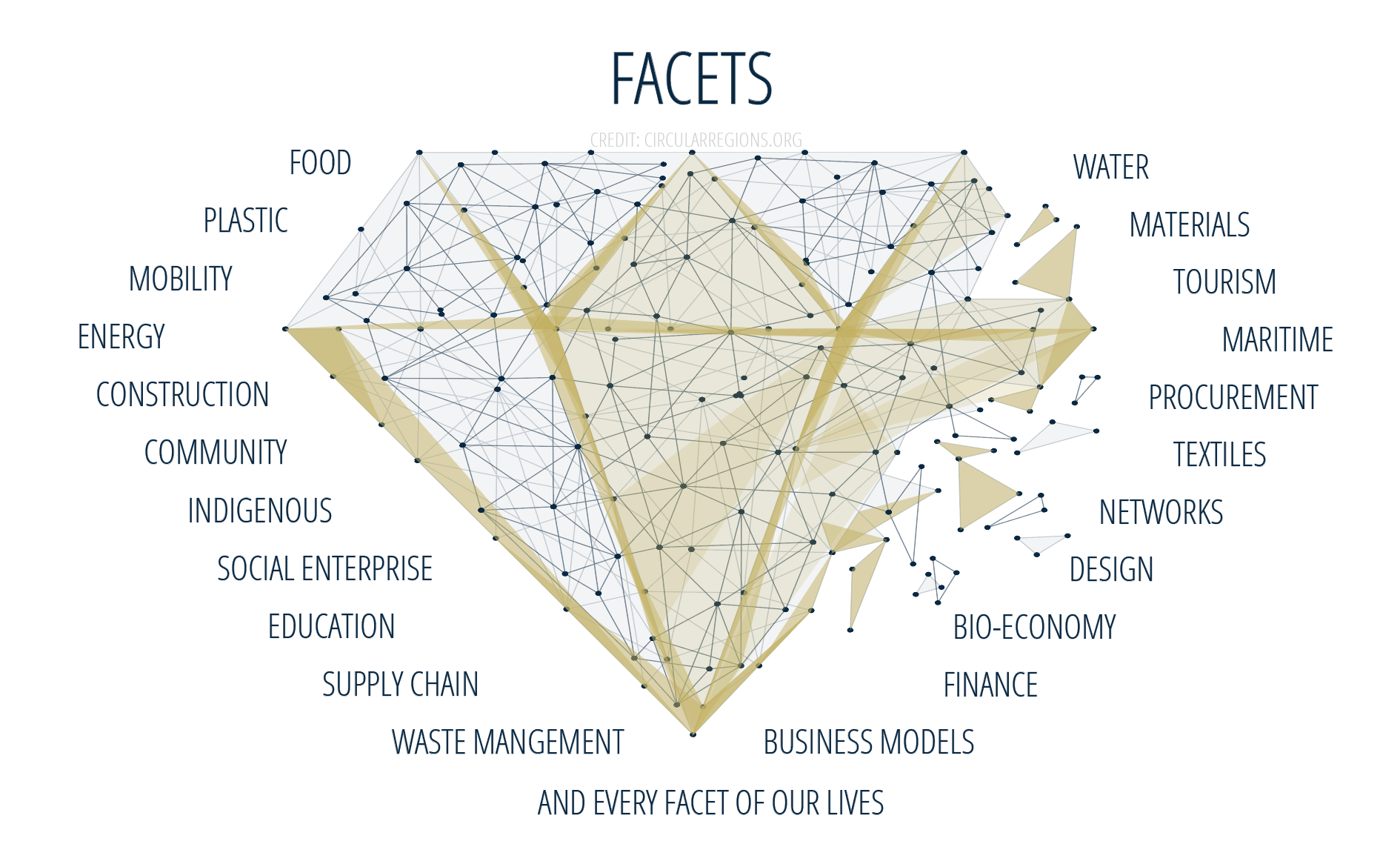 A holistic understanding of the Circular Economy
as an economic system based on business models that replace the 'end of life' concept by
Maintaining and keeping living, technical, biological and financial RESOURCES IN USE At their highest societal value at all times
FOR THE BENEFIT OF FUTURE AND CURRENT GENERATIONS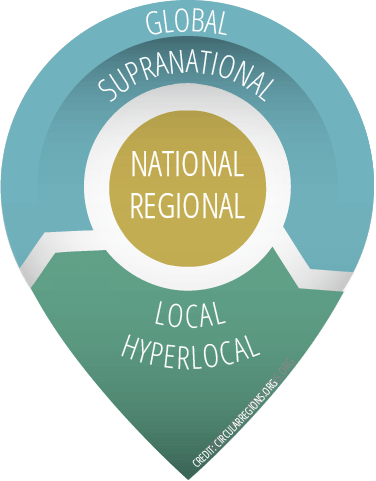 BEST PRACTICE MAPPING AND IDENTIFICATION OF Business Models across all MATERIAL cycle phases 
DATA-DRIVEN DYNAMIC MODELS
COMPATIBLE WITH BEST IN CLASS FRAMEWORKS
IDENTIFYING ECONOMIES OF SCOPE AND SCALE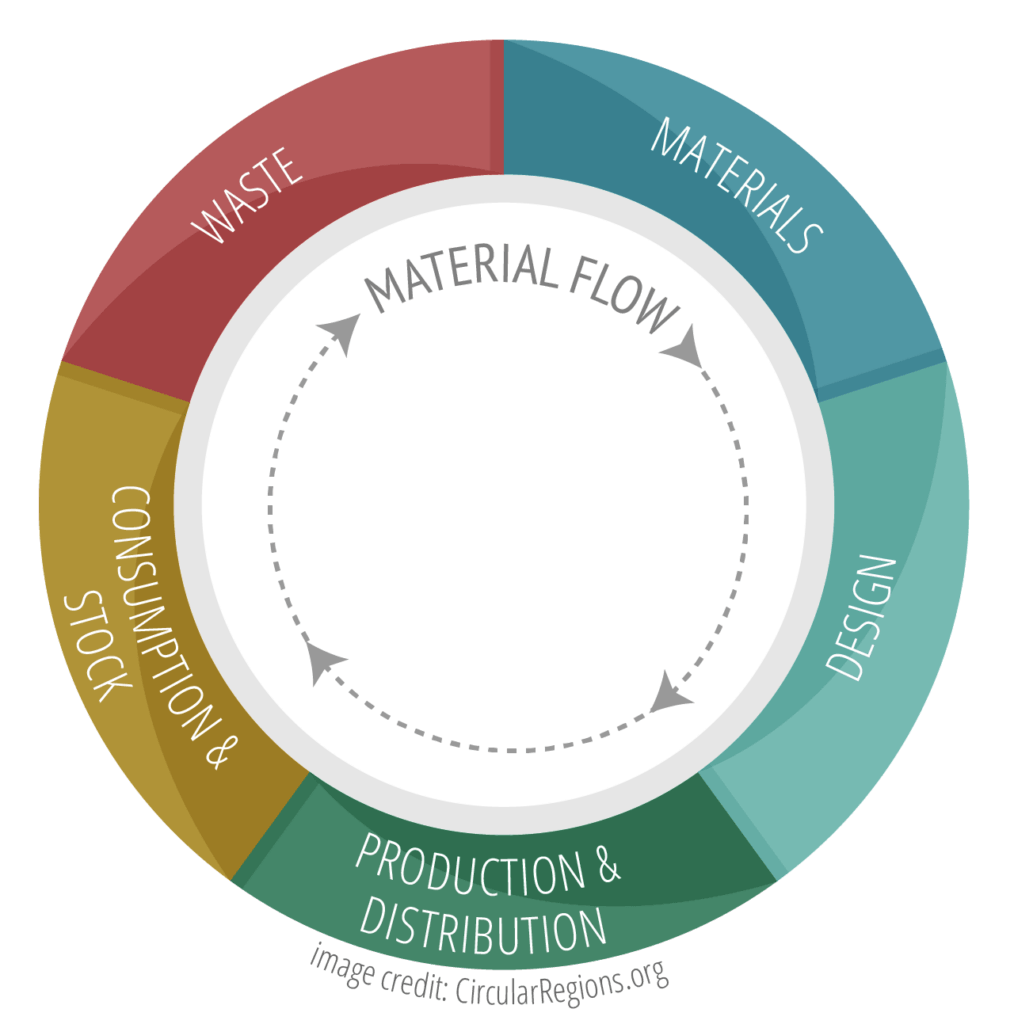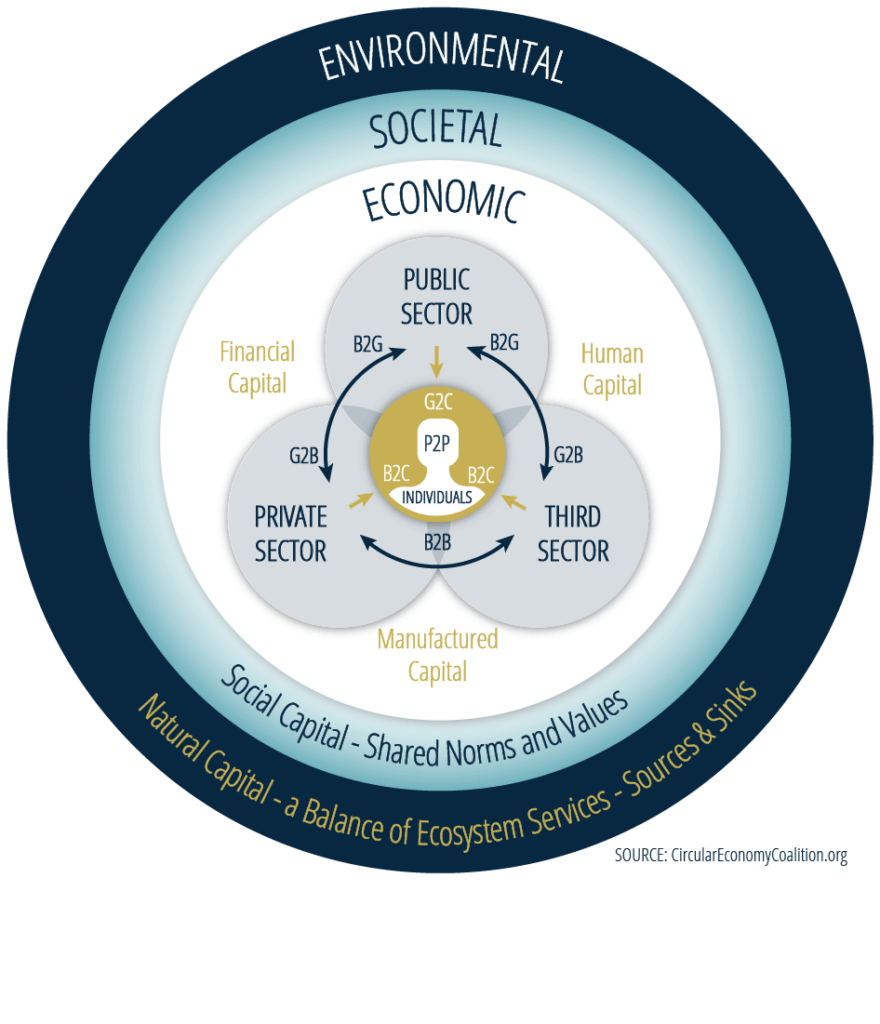 with people at the center supporting a wellbeing economy within the planetary boundaries

SOCIETAL & TECHNOLOGICAL
Readiness Levels

Cities & Regions Programme
The Cities & Regions Programme has been designed to provide public sector organisations at local, regional, and national levels, decision support tools and resources to help bridge bottom-up and top-down Circular Economy across sectors and stakeholders.
These resources support the development and implementation of better policies and economic incentives, as well as the establishment of new market opportunities via pilot projects.
Supporting eco-systems as Communities of practice
via a growing
Network of
Systems
Entrepreneurs
ENABLING CROSS-PROJECT POLLINATION OF DATA AND RESEARCH
PRACTICAL & EFFECTIVE TOOLS TO SUPPORT CIRCULAR PROJECTS
ECO-SYSTEM TRANSFORMATION VIA
INTEGRATED STAKEHOLDER ENGAGEMENT