RESOURCES FOR INNOVATION AND ECO-SYSTEM TRANSFORMATION

Enabling cross-project pollination of data and research.
Projects are often supranational projects connecting regions for Research and Innovation purposes. Examples include H2020, Horizon Europe, Green Deal, Europe Aid, OECD programmes and the like, but are not limited to this scale, the platform also support local, regional and pre-project stages. 
Benefits include:
Platform access for registration of case studies (condensed and/or full versions)
Recognized framework for case study analysis
Project Coordinator account to manage mulitple users
Training

 

& access to custom e-learning modules
Project Portal – ongoing beyond project duration
Custom Reporting and Data Analysis
Downloadable Project Database

 

Access to relevant existing case study data
Ability to build upon existing projects
Access to our network of CE specialists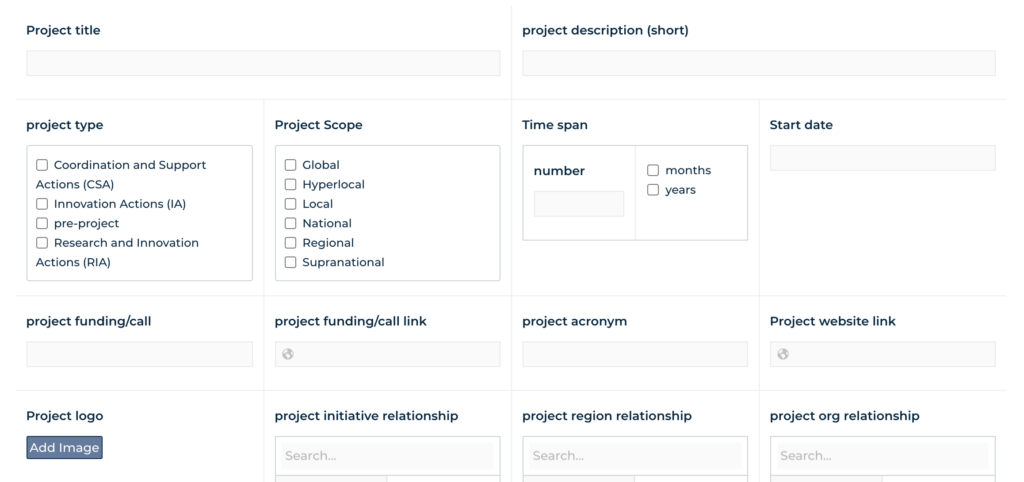 Our network of systems entrepreneurs and supporting partners can provide the expertise based on sector focus (textiles, construction, food systems..) or country; both in the non-profit and SME models.
Reach out to info@circularregions.org for more information or for project partnerships and support.