RESOURCES FOR INNOVATION AND ECO-SYSTEM TRANSFORMATION
Circular Economy Coalition
Circular Economy Coalition Global South Roundtable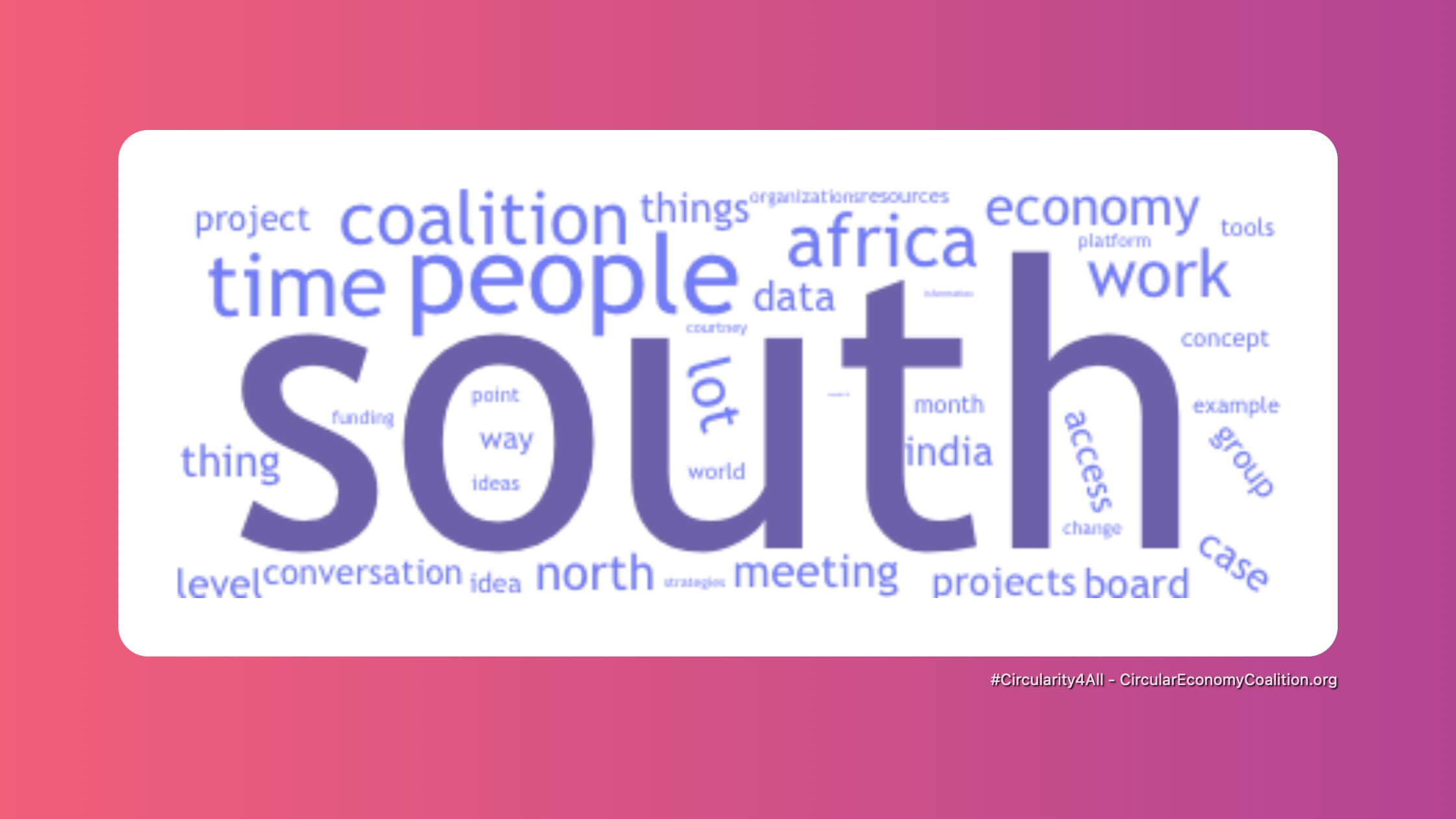 Circular Economy Coalition
Launch of the Circular Economy Coalition with founding members in over 20 countries bridging the Global North and South

Canadian/Nordic Partnership
Partnership with Circular Economy Leadership Canada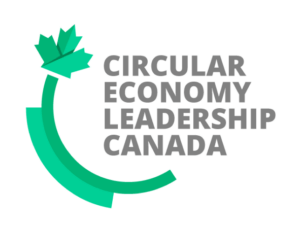 Indian/Nordic Partnership
Partnership with the International Council for Circular Economy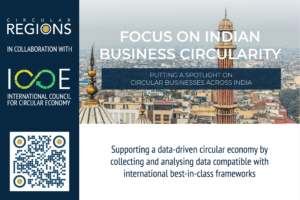 Focus on Canadian Business Circularity
Focus on Canadian Business Circularity launched at the World Circular Economy Forum 2022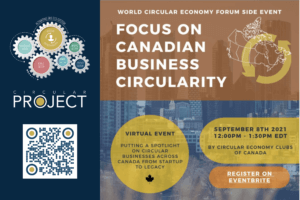 Circular Regions Launch
Launch of the new Circular Regions Platform connecting the Umeå and Oslo Regions.
Distributed by Design – Built to scale.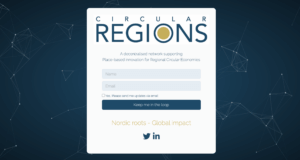 European Circular Economy Stakeholder Platform

Invited to participate in the Leadership Groups holding in-depth discussions and delivering orientations on the following priority topics.
Circular Regions is involved in the following cross-cutting groups including:
Cities & Regions
Economic Incentives
Circular Hubs & Network Governance
Retailers, Consumers & Skills
Procurement
We aim to support the cross-pollination of data across these topics
Mapping the CE in Umeå
Inviting the stakeholders to register their organisations and map their initiatives with support by Laura Vije, Umeå's Systems Entrepreneur.
Public Sector Input
Working closely with the City of Umeå, as a follow up to the OECD Action Plan, public sector employees at both the local and regional level were invited from all sectors and departments to provide input on data points to ensure relevance to the public sector. 
Ensuring a holistic understanding of the Circular Economy to enable cross-departmental discourse ie: Business Development, Health & Welfare and Urban Planning departments now all have a shared view of what the Circular Economy is, and their role to support the transition.
Network Governance
Development of Network Governance, values, mission, goals and a model to support Systems Entrepreneurs ensuring local value creation and growing the Commons.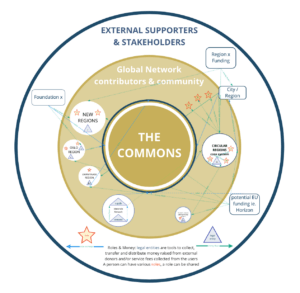 CIRCULAR @ Oslo Innovation Week
A World Circular Economy Forum side event with over 300 attendees from 45 countries see our Youtube channel for recordings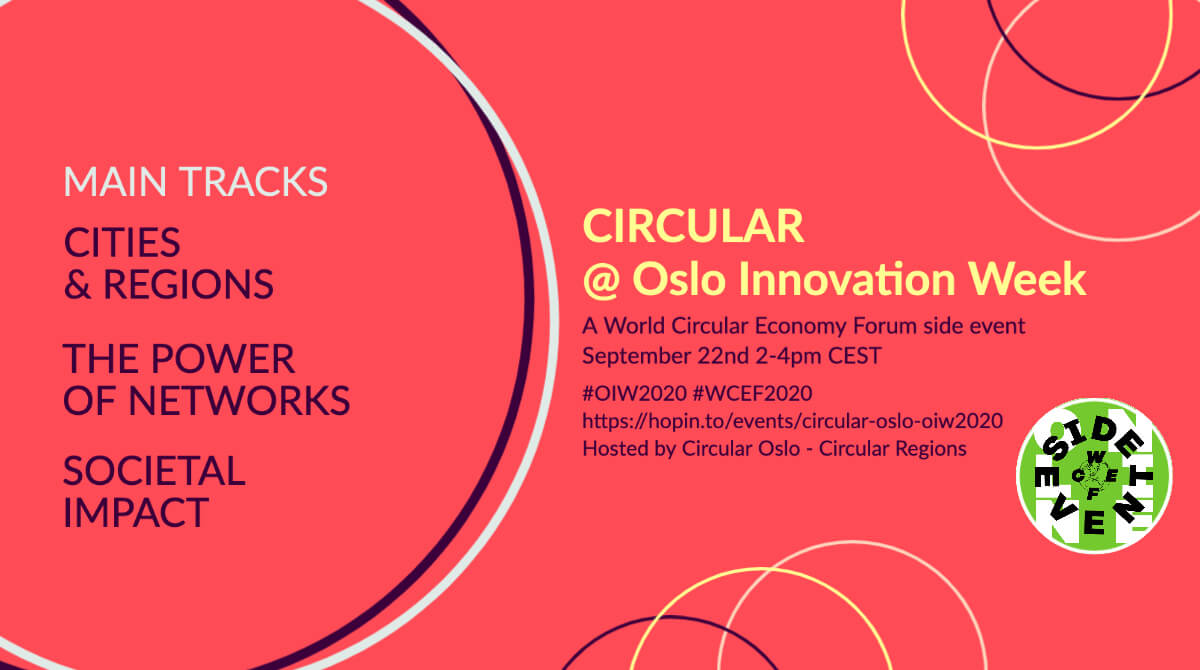 Private Sector input
Workshops with over 50 companies ranging from start-ups & SMEs to some of Norway's biggest industry players. Identifying data points on Barriers, Enablers (technological, market, cultural, regulatory and social) as well as Impacts of the Circular Economy to refine data points ensuring relevance to the private sector.
UN Global Compact Norway
Partnership with United Nations Global Compact Norway – Circular & Carbon Neutral Business Models Action Platform.
Together we are developing concrete projects for member organisations to transition to a Circular Economy.
As part of Ombruksuka 2019 an event within Oslo European Green Capital, an open mapping event will take place at Vollebekk Fabrikker – a testbed for circular socially innovative enterprises, as part of a whole day seminar on the Circular Economy and socially inclusive jobs for the future.
Smart City World Expo Congress
Circular Oslo – Circular Regions was selected as one of more than 500 proposals to be featured on the world stage an innovative solution for accelerating the Circular Economy in Cities and Regions at the Smart City World Expo Congress in Barcelona.
OECD policy seminar Umeå, Sweden
Sharing Cities Summit Lund, Sweden
Invited to present the Circular Regions project and sit on the panel for the discussion on the topic "Connecting the Sharing and Circular Economies" at the Sharing Cities Summit
Oslo Innovation Week
Participating in a variety of event including the Breaking Barriers brokerage event supported by Innovation Norway and Enterprise Europe Network  to connect with other organisations working on regional solutions, sharing our methodology and data points.
City of Oslo
Funding from The City of Oslo (Bymiljøetaten) dedicated to reducing material consumption, to build knowledge and experience,  showcase new opportunities and promote access to circular and sharing solutions.
Arendaluka
The Circular Economy was one of the hot topics at Arendalsuka 2019 covering a broad range of topics.
Mapping Session Nordic & EU Policy Points
Circular Oslo – Mapping the Nordic timeline for Circular Economy Strategies against the EU 54 Action Points – open sourced and made available for any stakeholder 
hi-res printable version available here 
collaborative access to the dynamic digital version available upon request
WCEF 2019, Finland
World Circular Economy Forum, an invite only event gathering the world's circularity experts to connect and share knowledge. 2019 brought together a norwegian delegation of nearly 50 people representing a broad range of industry, NGOs, public entities and more, and saw the launch of new Nordic initiatives. 
Doughnut Economics
The first Doughnut Economics Training Session was held by Kate Raworth and her team discussing the background and research behind the Doughnut and how to  implement it in communities, businesses, cities and nations.
We look forward to the launch of the Doughnut Economics Action Lab.
Beyond Next Conference, Netherland
A forward looking conference arranged by Circle Economy  bringing together circularity experts from around the world to solve real world challenges.
Through their Circle Lab initiative they crowdsourced solutions to challenges and invited those with the best solutions to connect with industry front runners to learn, exchange and contribute to shifting mindsets.
Impact Journey – Learning Societies
In conjunction with Trondheim Kommune's Smart City initiative –  TRD3.0 A multi-stakeholder event  utilising the Learning Societies Framework to implement the SDGs in a local community.
Partner Outreach
Having researched multi-stakeholder partnerships, we wanted to learn from others and share our knowledge of the process. In doing so, we open-sourced our Partnership Methodology.
If you are interested in becoming a partner in the Circular Oslo initiative, please fill in our Partnership Insight Form or contact us at info@circularoslo.com
Regional Hubs and contacts are in development (more information coming soon) they are being established to amplify the knowledge and impact of the Circular Economy – if you are interested in establishing a hub in your community to host events and map local initiatives contact us.
If you are interested in establishing a Circular Region solution in your area of the world, and would like to learn from our experiences feel free to contact us, we will gladly introduce you to our tools and resources.
ThinkDif conference, International
The 5th annual Disruptive Innovation Festival curated by the Ellen MacArthur Foundation
Cynthia Reynolds alongside other international speakers participated in a panel discussion on Radical Reuse highlighting the impact of responsible consumption and production and the need to local and regional solutions.
Circular Hotspot, Scotland
A Norwegian delegation comprised of Norwegian Municipal and Regional representatives, NGOs, Industry, SMEs and Norwegian Circular Economy consultants/enthusiasts attended the Circular Hotspot in Scotland to network, learn and exchange knowledge.
As part fo the conference, An Economics of a Circular World panel discussion took place between Scotland's Chief Economic Advisor Gary Gillespie alongside Dr Katherine Trebeck of the Wellbeing Alliance and Cynthia Reynolds  (currently spearheading Circular Oslo) 
The conference was followed up by a combination of plenary talks and business discovery tours showcasing businesses in bioeconomy, construction, food and drink, manufacturing, plastics solutions, and circular economy in the community.
This along with other research helped define the categories and stakeholders required to accelerate the Circular Economy in our region.
Oslo Innovation Week 2018
Connecting Norwegian and international companies, researchers and stakeholders for an engaging discussion on the unlimited opportunities in a circular economy. Innovation Norway, Enterprise Europe Network and EEA Grants arranged Unlimited Opportunities in a Circular Economy.
CE Strategies Mapping Session
Circular Oslo initiated the Mapping the Local, Regional and National Circular Economy Strategies.
Dynamic digital issue of Version 1.0 release available here
Learning Societies
As part of Trondheim Kommune's Smart City TRD3.0 initiative, a remote event was hosted, with a deep dive into the Nesodden innovation ecosystem. Inviting citizens, politicians, city administration and local business leaders to find new solutions to support sustainable communities and connect rural and peri-urban areas to larger innovative eco-systems – the Circular Economy and the broader regional eco-system was established as a focus.
Oslo European Green Capital 2019 announcement and call for collaboration partners