RESOURCES FOR INNOVATION AND ECO-SYSTEM TRANSFORMATION

The development and implementation of network-level governance is an ongoing iterative process, alongside a coordinated project-level governance.

tools and resources  are  applicable to
any circular initiative  to support
eco-system transformation
Value exchanges result from two or more entities establishing a relationship and exchanging value. The value unit can be tangible (i.e. money, a service, a product) or intangible (information, data, reputation).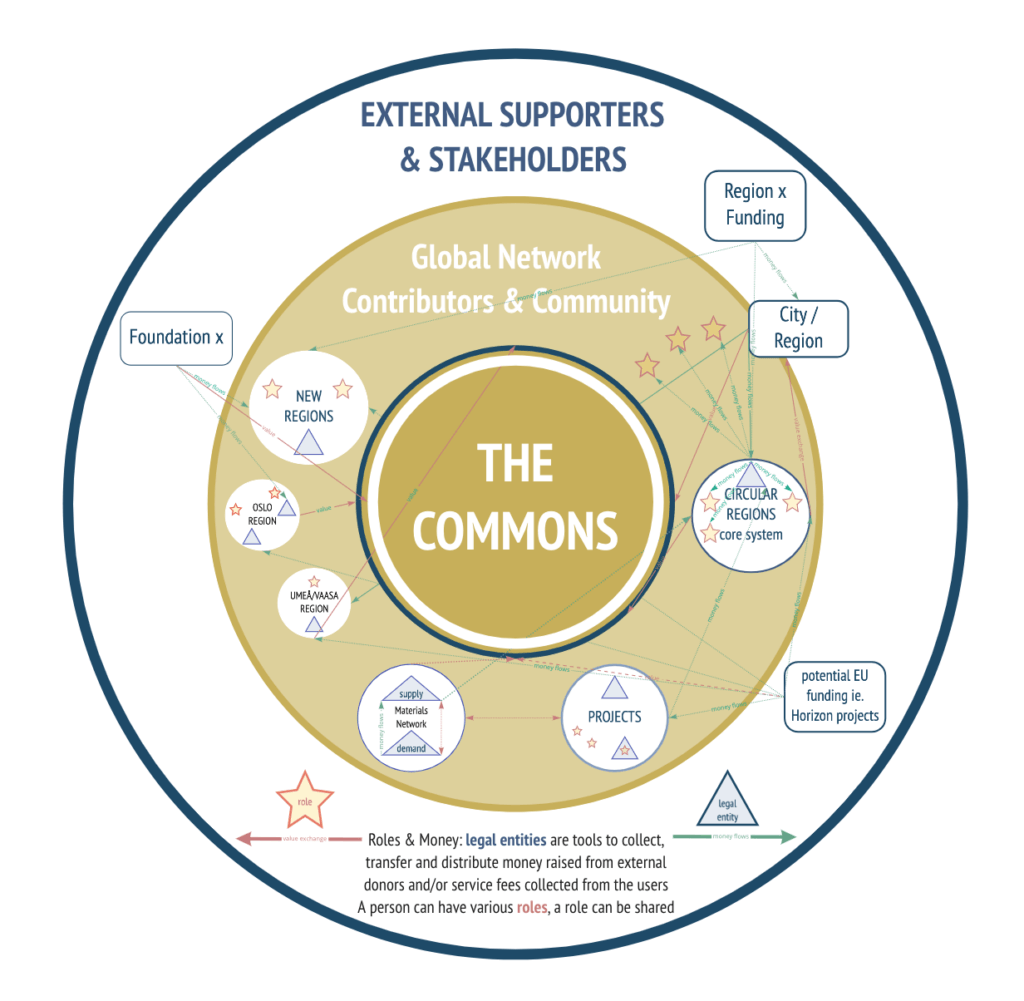 People can have various roles
Roles can be shared
Roles operate at a local and/or global level