borrow sports and outdoor equipment for free
Umeå, Västerbotten, Sweden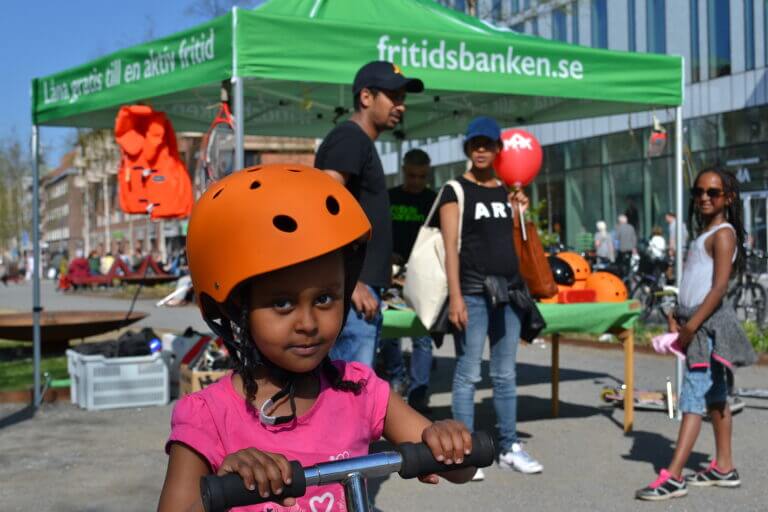 Type:
G2C - Government to Consumer
BUSINESS MODEL FORMAT:
Rental (short term)
Product Type(s):
Children (car seat, toys, games ..)
Sports / Recreation
FACET:
Community
Health & Wellbeing
Product-as-a-Service
Reuse
Sharing
Social Enterprise
Sports & Recreation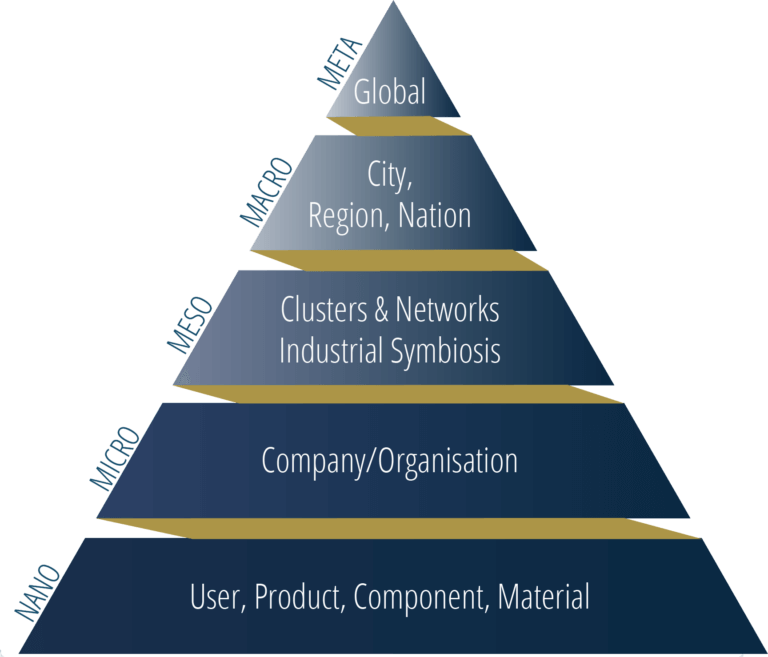 SOCIETAL READINESS LEVEL & POTENTIAL
Scaleable
Replicable
Networkable
| | | |
| --- | --- | --- |
| Fritidsbanken Umeå starts | 04/2018 | |
TITLE:
Fritidsbanken Umeå
CONCEPT:
borrow sports and outdoor equipment for free
Fritidsbanken functions as a library for sports-equipment and leisure items. Fritidsbanken Umeå is located at the center of the neighbourhood Ålidhem. We collect discarded items and lend them to everyone who wants for 14 days – free of charge of course! We want to give everyone a chance to try a wide range of athletic activities without buying new equipment. We require no depositions and charge no fees for delays; the system is built on mutual trust and responsibility.
By collecting and lending everything from soccer balls to ice skates we hope to increase the interest in all athletic activities, as well as improve people's overall health and well-being. Our goal is to contribute to a more sustainable society through our reuse of unwanted equipment. We also provide opportunities for work placements and internships. In these ways we contribute to several of the global sustainability goals.
Fritidsbanken started in Värmland in 2012, today we´re spread all over Sweden, from Kiruna up North to Trelleborg in South.
Fritidsbanken Umeå cooporates with Västerbottens Parasportförbund that helps us loan adapted sports-equipment for people with physical disabilities. There are more than 80 different adapted equipments available.
In 2020 Fritidsbanken Umeå did 67 000 loans and activated 7000 children through the events we were a part in.
We also collected lots of equipment, just from the recycling centers we picked up 80 pallets of equipment that people chose to discard. We employed 45 people in 2020, as employees in language training, work trials, internships, holiday workers and through probation.
Fritidsbanken is
available to everyone,
everything is free of charge
smart reuse
LOCAL LANGUAGE DESCRIPTION:
Svenska
Fritidsbanken Umeå finns på Ålidhems centrum, Fritidsbanken fungerar som ett bibliotek, fast med sport- och friluftsprylar.
Vi samlar in saker som inte längre används och lånar ut den gratis i upp till 14 dagar – allt för att du ska få en mer aktiv fritid. Tanken är att du enkelt ska kunna prova på olika aktiviteter
utan behöva köpa nytt, samtidigt som utrustning som annars hade samlat damm får nytt liv. Genom att ta tillvara på och låna ut alltifrån skridskor till fotbollar bidrar vi till fler spontanidrottsaktiviteter, ökad folkhälsa och ett allmänt välbefinnande. Vi tycker att det är självklart att du ska få testa dig fram innan du hittar din favoritsysselsättning och tillsammans bidrar till ett mer hållbart samhälle genom ett
smart återbruk. Vi arbetar dessutom mycket med praktik och arbetsträningsplatser. På dessa sätt bidrar vi till många av de globala målen.
Fritidsbanken startade 2012 i Värmland och nu finns vi över hela landet, från Kiruna i norr till Trelleborg i söder.
Fritidsbanken Umeå har ett samarbete med Västerbottens Parasportförbund som gör att vi även har möjlighet att låna ut fritidshjälpmedel om du har en funktionsnedsättning. Vi har mer än 80 olika utrustningar inom parasportdelen.
Fritidsbanken Umeå lånade under 2020 ut över 67000 prylar och aktiverade 7000 barn under de event vi varit ute på. Vi samlade även in massor med utrustning, bara från återvinningscentralerna hämtade vi 80 lastpallar med utrustning som folk valt att kassera. Vi sysselsatte 45 personer under 2020, som anställda i språkträning, arbetsprövning, praktik, feriearbetare och via frivården.
Fritidsbankens tre grundpelare:
Alla får låna
Allt är gratis
Smart återbruk
MATERIALS & CERTIFICATIONS
| | |
| --- | --- |
| | |
| | |
| --- | --- |
| | |
| | | | |
| --- | --- | --- | --- |
| | | | |
CASE STUDY MAPPING SOURCE:
CIRCULAR INITIATIVE
CASE STUDY