The Nordics first Smart Library of Things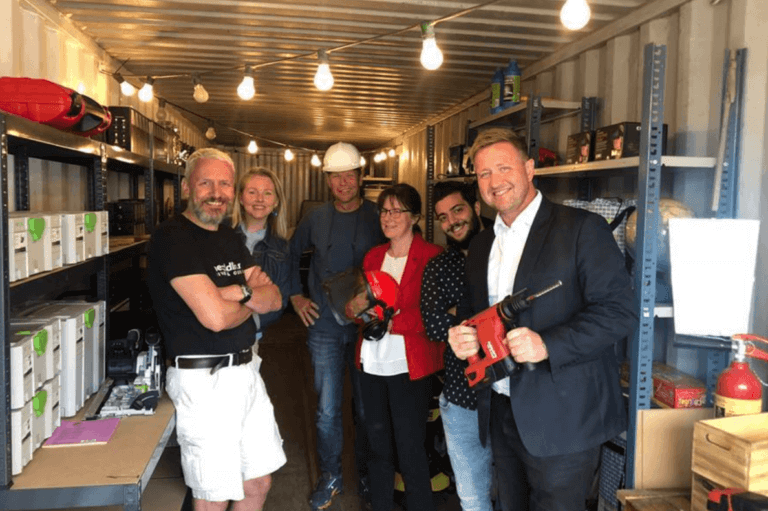 Type:
B2C - Business to Consumer
B2G - Business to Government
BUSINESS MODEL FORMAT:
Rental (short term)
Membership
Sharing
Product Type(s):
Garden tools
Kitchen / conservation
Children (car seat, toys, games ..)
Events and party (crockery, cups, glasses, cutlery.)
Party tent, table, chairs
Sports / Recreation
Repair equipment (textiles, electronics)
Electric tools
Vehicle / boat / trailer
FACET:
Community
Product-as-a-Service
Repair
Sharing
Social Enterprise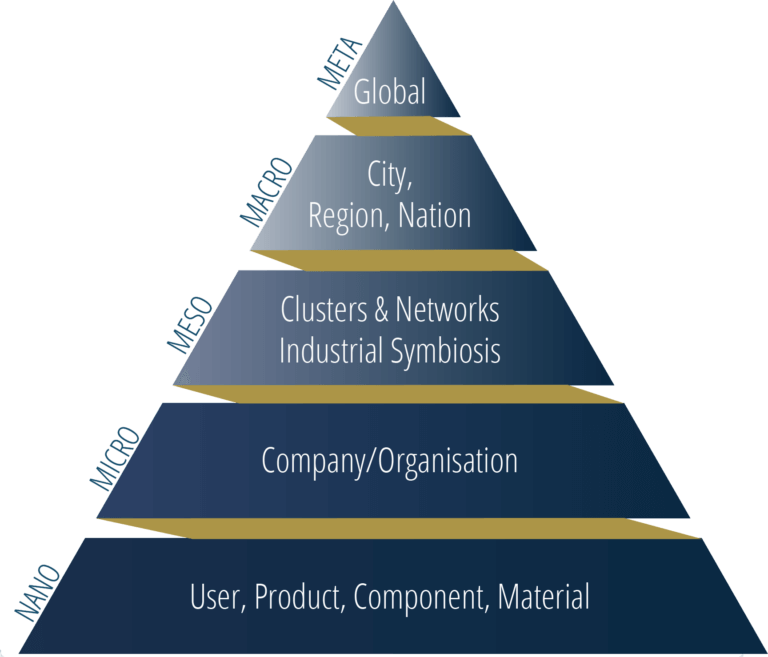 SOCIETAL READINESS LEVEL & POTENTIAL
Scaleable
Replicable
Networkable
| | | |
| --- | --- | --- |
| community survey | 11/2016 | |
| public opening | 05/2018 | |
TITLE:
Tingenes Bibliotek
CONCEPT:
The Nordics first Smart Library of Things
Nesoddliv – Locals.Global, a community non-profit at Nesodden started the first Smart Library of Things.
The goal was to help ease the socio-economic pressure on individuals and families by providing access to products as a service, reducing the need for their entire community to own everything.
In order to understand what the demand was, they surveyed their community. With responses from nearly 300 families they established an understanding that it was not simply power tools that their community wanted access to, but also party supplies such as wine glasses,  utensils and tents, but also food preservation and harvesting equipment such as a cottage industry scaled fruit press and pasteuriser.
After receiving funding from Sparebankstiftelsen, they were able to set up a 40ft container lined with everything from power tools to toys all available to be booked on a digital platform provided by SmartUse.Global that enables them to manage, organise, maintain and provide a service to their community that not only has an economic impact, but an environmental one as well. Data from the system generates information about what is used and when, handles maintenance routines – This is combined with "fiksefest"  repair events where the entire community gathers to maintain the inventory and fix broken things from home as well.
Why is this important?
Environment: A rechargeable electric drill is used an average of 13 minutes during its lifetime with a Co2 footprint of 27kg. The things we have lying around are not used until they are worn out, then they break because they are not regularly used. Think of the Co2 imprint of everything we have lying around in our homes and basements.
Social: Nearly 10% of Nesodden's population lives below the poverty line. By making reuse and loans mainstream, we reduce purchasing pressure and social differences, and create new exciting social arenas.
Economical: We do not need to fill basements and garages with expensive items that are almost never used. Access without ownership is an important step towards a circular economy, which has significantly increased local value creation
LOCAL LANGUAGE DESCRIPTION:
Norsk
Allerede i barnehagen lærer vi at vi må dele på ting, -Eller?
Garasjer og kjellerboder over det ganske land er fulle av stæsj som ikke blir brukt, mens folk sitter og lurer på hvordan de skal få tak i noe de trenger for å gjøre et prosjekt.
"Tingenes Bibliotek"
Det du trenger, når du trenger det, uten at det ligger innerst i boden og støver ned.
Hva?:
Ikke bare verktøy, men alle ting som brukes sporadisk.
Da vi gikk ut og spurte hva slags utstyr folk ønsket tilgang til, fikk vi en overraskelse. Nesten 300 familier responderte. Samtlige mente dette var bra, og det er slett ikke bare verktøy folk ønsker tilgang til. Folk ønsker festutstyr; vinglass, bestikk, partytelt, konserveringsutstyr til frukt og bær og masse, masse mer.
Nesoddliv satte sammen en omfattende liste, priset den, og søkte Sparebankstiftelsen om midler, og fikk dem! I tillegg har det kommet inn betydelige donasjoner fra organisasjoner og privatpersoner.
Enkel, brukervennlig og fleksibel plattform:
Støtter en rekke ulike typer medlemskap:
Fra de som bruker utstyret i ny og ne, til de som bruker det hyppig
Gi folk tilgang til det de trenger, når de trenger det med enkel bestilling på nett
Generere informasjon om hva som blir brukt og når
Håndtere vedlikeholdsrutiner -Dette blir kombinert med "fiksefester" hvor man samles for å fikse ødelagte ting hjemmefra også.
Hvorfor er dette viktig?
Miljøet: En oppladbar elektrisk drill brukes gjennomsnittlig 13 minutter i løpet av sin levetid med en Co2 avtrykk på 27kg. Tingene vi har liggende blir ikke brukt til de er utslitt, de går i stykker fordi de ikke blir brukt. Tenk på Co2 avtrykket til alt det vi har liggende.
Sosialt: Nesten 10% av Nesoddens befolkning lever under fattigdomsgrensen. Ved å alminneliggjøre gjenbruk og lån, reduserer vi kjøpepresset og sosiale forskjeller, og skaper nye spennende sosiale arenaer.
Økonomisk: Vi trenger ikke fylle kjellerboder og garasjer med dyre ting som nesten aldri blir brukt. Tilgang uten eierskap er et viktig skritt mot sirkulærøkonomi, hvor man har betydelig økt lokal verdiskapning
MATERIALS & CERTIFICATIONS
| | |
| --- | --- |
| tools | Electronics |
| | |
| --- | --- |
| | Electronics |
| | | | |
| --- | --- | --- | --- |
| Utilisation | Describe - What happens | Number | Across Value Network |
CASE STUDY MAPPING SOURCE:
CIRCULAR INITIATIVE
CASE STUDY