Sorting food and plastic waste
Policy on separation of bio-waste from plastic at source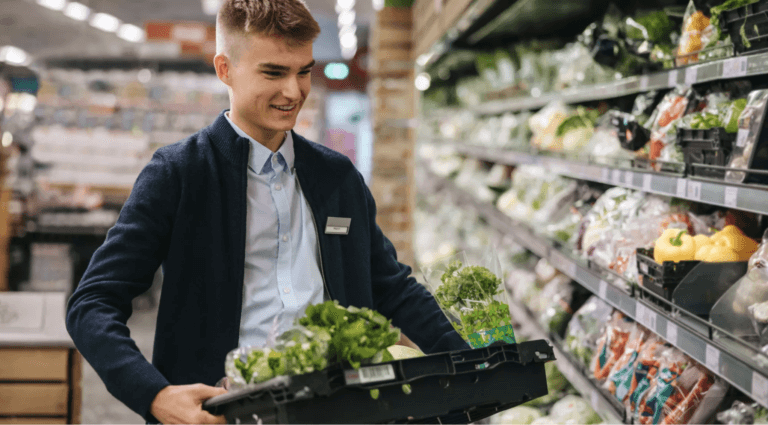 Stakeholder:
Private Sector
Public Sector
Type:
G2B - Government to Business
G2C - Government to Consumer
FACET:
Bio-economy
Food & Drink
Material Flows
Plastic
Waste Management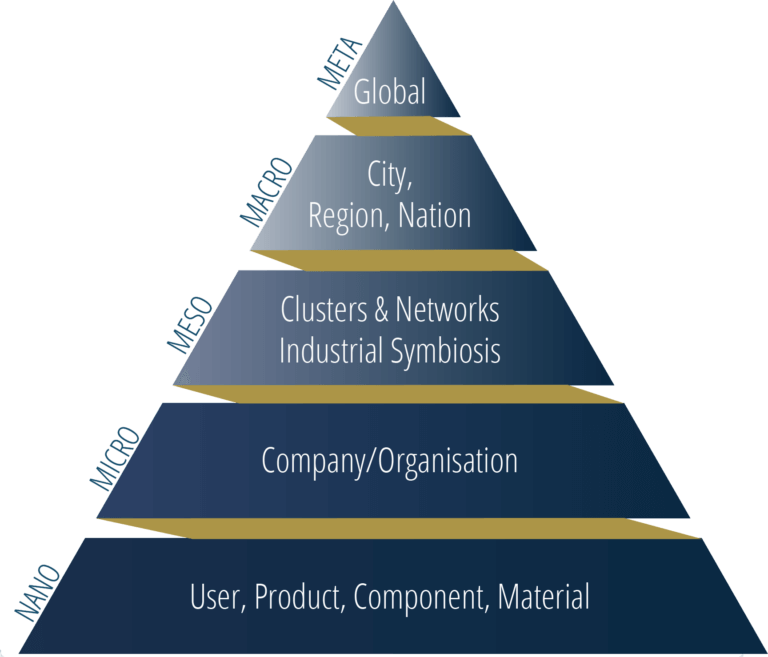 SOCIETAL READINESS LEVEL & POTENTIAL
| | | |
| --- | --- | --- |
| in effect as of: | 01/2023 | |
TITLE:
Sorting food and plastic waste
CONCEPT:
Policy on separation of bio-waste from plastic at source
New sorting requirements apply from 1 January, which state that all businesses that produce household-like waste must sort food and plastic waste at source.
This will greatly affect the routines in the grocery industry. This industry has a lot of both food and plastic waste, and until now has usually thrown away the expired food as it is – in packaging.
It will no longer be the law when the new requirements come into force in the New Year.
To be done in the store
– We received inquiries about what the new requirements mean in practice, and contacted the Norwegian Environment Agency for clarification. The feedback was that packaged food waste must be unpacked in the shop, says Jens Måge, expert advisor at Waste Norway.
This is what the Norwegian Environment Agency wrote: "In order for practice to be in line with the requirements of the new regulation, the waste, both food and plastic waste, must be source-sorted where the waste is generated, which means, among other things, that shops must ensure that food waste is unpacked before sorting the food waste at source. "
Can reduce food waste
– This will require new routines in the grocery industry, and will certainly be perceived as both time-consuming and expensive. But the principle is that the waste must be sorted by source sorting where the waste occurs, which is therefore in the store. We believe that the new requirement will provide even more incentives to reduce food waste by planning the grocery store's purchases better, and to a greater extent selling food that is approaching its expiry date at a lower price.
– Perhaps some stores will even see gains in facilitating more organized dumpster diving, so that even more food can be saved, says Måge.
SOURCE: https://avfallnorge.no/bransjen/nyheter/nye-krav-krever-nye-rutiner-matavfall-ma-avemballeres-i-butikk
LOCAL LANGUAGE DESCRIPTION:
Norsk
Fra 1. januar gjelder nye utsorteringskrav som sier at alle virksomheter som produserer husholdningslignende avfall skal kildesortere mat- og plastavfall.
Dette vil i stor grad påvirke rutinene i dagligvarebransjen. Denne bransjen har mye av både mat- og plastavfall, og har hittil vanligvis kastet maten som er gått ut på dato som den er – i emballasje.
Det vil ikke lenger være lov når de nye kravene trer i kraft over nyttår.
Skal skje i butikken
– Vi fikk henvendelser på hva de nye kravene betyr i praksis, og kontaktet Miljødirektoratet for en avklaring. Tilbakemeldingen var at emballert matavfall må avemballeres i butikk, sier Jens Måge, fagrådgiver i Avfall Norge.
Dette skrev Miljødirektoratet: "For at praksis skal være i tråd med kravene i den nye forskriften må avfallet, både mat- og plastavfall, kildesorteres der avfallet oppstår, det vil blant annet si at butikker må sørge for å avemballere matavfall før de kildesorteres matavfallet."
Kan redusere matsvinn
– Dette vil kreve nye rutiner i dagligvarebransjen, og sikkert oppfattes som både tidkrevende og kostbart. Men prinsippet er at avfallet skal utsorteres ved kildesortering der avfallet oppstår, som altså er i butikken. Vi tror det nye kravet vil gi enda flere insentiver til å redusere matsvinn ved å planlegge matbutikkens innkjøp bedre, og i større grad selge mat som nærmer seg utgått-dato til lavere pris.
– Kanskje vil noen butikker til og med se gevinster i å legge til rette for mer organisert dumpster-diving, slik at enda mer mat kan reddes, sier Måge.
SOURCE: https://avfallnorge.no/bransjen/nyheter/nye-krav-krever-nye-rutiner-matavfall-ma-avemballeres-i-butikk
MATERIALS & CERTIFICATIONS
| | |
| --- | --- |
| | |
| | |
| --- | --- |
| | |
| | | | |
| --- | --- | --- | --- |
| | | | |
CIRCULAR INITIATIVE
CASE STUDY