circular textiles and social enterprise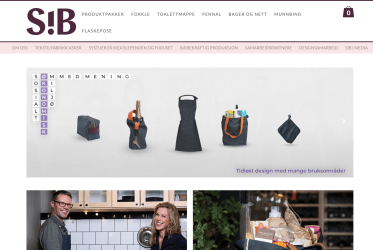 ENVIRONMENTAL:
Environmental awareness
Increased resource utilisation
Reduced waste
ECONOMIC:
Increased value creation
Job creation
New markets
Stimulating innovation
SOCIAL:
Developing Social Capital in partnership with others (ie families, communities, businesses, trade unions, educational, voluntary organisations)
Increased access to services/products
Increased contacts among people
Increased employment
Increased Human Capital - people's health, knowledge, skills and motivation
Increased inclusion
Less hierarchical organisations
Reduced gender inequalities
LOCATION CONTEXT:
Peri-urban, Urban
FUTURE POTENTIAL:
Scaleable, Replicable, Networkable
FACET
Design, Social Enterprise, Textiles
LEVEL:
Micro - Company/Organisation, Nano - User, Product, Component & Material
STAKEHOLDERS:
Private Sector, Third Sector
BUSINESS MODEL:
B2B - Business to Business, B2C - Business to Consumer
| | | |
| --- | --- | --- |
| Founded | 03/2015 | |
TITLE:
Sisters in Business
CONCEPT:
circular textiles and social enterprise
We believe in the resources around us – among people and among textiles.
Sisters in Business (SiB) is a social enterprise that creates work for women with an immigrant background through local textile production. Unique, sustainable and functional products for the B2B and B2C market. By combining sustainability on three bottom lines, social, economic and green (SØM), with a hands-on business focus, we succeed in providing work to some of those who are furthest from working life, those who have fallen into an exclusion that it's hard to get out of.
Strong and somewhat vulnerable women who want to work, be a part of something, contribute to something and excel, are employed by us. Women who have had to fight against entrenched systems and entrenched gender role patterns. In Sisters in Business, they can step forward and take the place they deserve. Sisters in Business is more than a job. We are a working community and a living environment. A springboard for self-respect and financial independence. 
If you shop with us, you are helping to ensure that our employees keep their jobs, and that they can get even more colleagues! 
We have three production units, a sewing room at Ikea Slependen, a sewing room at Ikea Furuset and a textile factory at Drengsrud in Asker. The systems at Ikea offer, among other things, interior sewing and repair services. The factory in Asker produces in larger quantities for the bedrfit market. We also work with designers who want to produce locally and not on the other side of the globe.
Our goal is to connect with us good partners and ensure a predictable production, so that we can expand and hire many more. Sisters in Business is a non-profit corporation. As of today, we have 15 employees, all in 100 percent permanent positions. All profits go to the business!
LOCAL LANGUAGE DESCRIPTION:
Norsk