Umeå Municipality Circular Procurement
Study on circular procurement and test of circular procurement in practice.
Umeå, Västerbotten, Sweden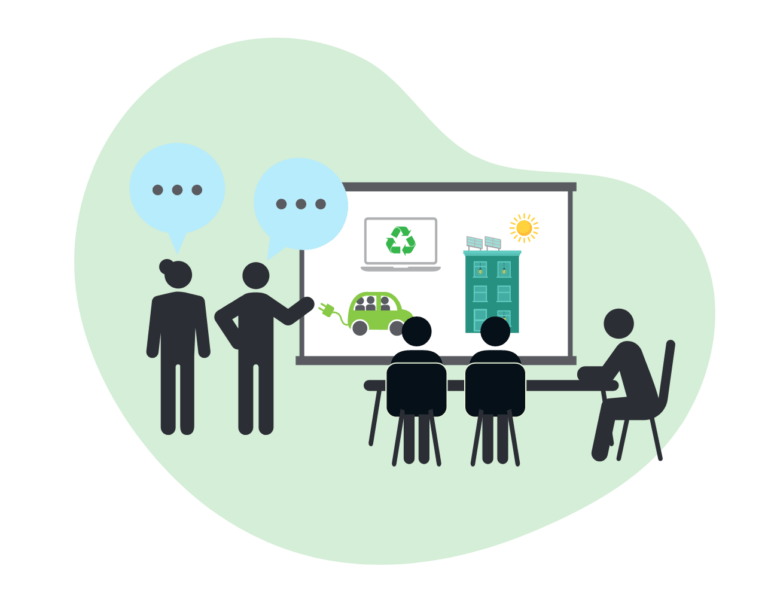 Type:
G2B - Government to Business
SOCIETAL READINESS LEVEL & POTENTIAL
| | | |
| --- | --- | --- |
| ie.start date | 01/2020 | |
TITLE:
Circular Procurement
CONCEPT:
Study on circular procurement and test of circular procurement in practice.
IVL Swedish Environmental Institute produced a study on Circular Procurement on behalf of Umeå Municipality. The focus of the study was how the municipality's procurement can take greater account of circular economy in the product areas food, transport, furniture and IT. A number of action proposals were drawn up for each product area.
From January 2021, a test is underway to take circular economy into account in a meal procurement. In this test, lessons learned and proposed measures from the study on Circular Procurement will be taken into account. Among other things, we will look at how we can work to reduce food waste through procurement and increase the proportion of organic food. Two more tests for new procurements are planned to be carried out in the autumn of 2021 and the winter of 2022.
More info and reports: https://www.umea.se/klimatupphandling
LOCAL LANGUAGE DESCRIPTION:
Svenska
IVL Svenska Miljöinstitutet tog fram en studie om Cirkulär upphandling på uppdrag åt Umeå kommun. Fokuset för studien var hur kommunens upphandling kan ta en ökad hänsyn till cirkulär ekonomi inom produktområdena livsmedel, transporter, möbler och IT. Till varje produktområde togs ett antal åtgärdsförslag fram.
Från januari 2021 pågår ett test av att ta hänsyn till cirkulär ekonomi vid en måltidsupphandling. Vid detta test kommer lärdomar och åtgärdsförslag från studien om Cirkulär upphandling att tas i beaktning. Vi kommer bland annat kolla på hur vi genom upphandling kan arbeta för ett minskat matsvinn och öka andelen ekologiska livsmedel. Ytterligare två test vid nya upphandlingar planeras att genomföras hösten 2021 samt vinter 2022.
Mer info och rapporter finns här: https://www.umea.se/klimatupphandling
MATERIALS & CERTIFICATIONS
| | |
| --- | --- |
| | |
| | |
| --- | --- |
| | |
| | | | |
| --- | --- | --- | --- |
| | | | |
CASE STUDY MAPPING SOURCE:
CIRCULAR INITIATIVE
CASE STUDY