Enabling gender and climate justice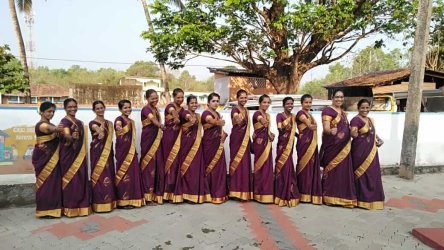 ENVIRONMENTAL:
Environmental awareness
Increased biodiversity
Increased environmental stewardship
Increased resource utilisation
Reduced waste
ECONOMIC:
Alternative revenue streams
Increased value creation
Job creation
New markets
Reduced economic pressure
Stimulating innovation
SOCIAL:
Developing Social Capital in partnership with others (ie families, communities, businesses, trade unions, educational, voluntary organisations)
Improved wellbeing
Increased employment
Increased Human Capital - people's health, knowledge, skills and motivation
Increased inclusion
Increased local pride
Increased quality of life
Reduced gender inequalities
Reduced social pressure
LOCATION CONTEXT:
Peri-urban, Rural
FUTURE POTENTIAL:
Scaleable, Replicable, Networkable
FACET
Bio-economy, Built Environment, Community, Education, Electronics, Indigenous, Maritime, Plastic, Recycling, Reuse, Sharing, Social Enterprise, Textiles, Tourism & Hospitality, Waste Management
LEVEL:
Micro - Company/Organisation, Nano - User, Product, Component & Material
STAKEHOLDERS:
Citizen, Private Sector, Public Sector, Third Sector
BUSINESS MODEL:
B2B - Business to Business, B2C - Business to Consumer, B2G - Business to Government, P2P - Peer to Peer
TECHNOLOGY:
Artificial Intelligence, Cloud
CERTIFICATION:
Multiple & Newly developed
| | | |
| --- | --- | --- |
| Start date | 03/2020 | |
CONCEPT:
Enabling gender and climate justice
WASTE MANAGEMENT
We provide end-to-end waste management services based on the principles of circular economy. We handle waste sustainably & responsibly for MNCs, tech parks, residential communities and other bulk generating organizations and institutions. Are you a bulk waste generator? Connect with us to ensure that your brand becomes zero waste to landfill.
WOMEN EMPOWERMENT
Waste managed at source becomes a resource. To close the loop in a circular economy, women at Baeru create products  from recycled and up-cycled waste materials. The waste materials are segregated based on reusability, washed, dried and then transformed into functional products. Thereby generating additional sources of income for women.
E-WASTE
E-waste releases toxins that harm nature and human health. Consumers must ensure that their e-waste disposal is done in a responsible and scientific manner through authorized channels. We are one of the few e-waste management companies in Karnataka that is working towards scientific and sustainable disposal of electronic waste.
LOCAL LANGUAGE DESCRIPTION:
-