access over ownership for youth divers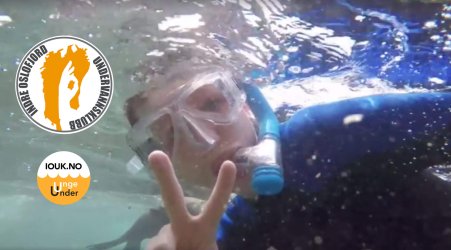 ENVIRONMENTAL:
Environmental awareness
Increased resource utilisation
ECONOMIC:
Reduced economic pressure
Reduced spending
SOCIAL:
Developing Social Capital in partnership with others (ie families, communities, businesses, trade unions, educational, voluntary organisations)
Improved wellbeing
Increased access to services/products
Increased contacts among people
Increased Human Capital - people's health, knowledge, skills and motivation
Increased inclusion
Increased local pride
Increased local resilience
Increased physical activity
New community space
Reduced social pressure
LOCATION CONTEXT:
Peri-urban
FUTURE POTENTIAL:
Scaleable, Replicable, Networkable
FACET
Community, Maritime, Sharing, Sports & Recreation
LEVEL:
Micro - Company/Organisation
STAKEHOLDERS:
Citizen, Third Sector
BUSINESS MODEL:
B2C - Business to Consumer
SOCIETAL READINESS LEVEL:
| | | |
| --- | --- | --- |
| start date | | |
CONCEPT:
access over ownership for youth divers
Unge Under ('Young Under') aims to make children, young people and young people discover the fantastic world underwater, and to build an environment with young divers both in freediving (from 7 years and up) and scuba diving (from 10 years and up). The measure includes introductory days, diving courses and diving activities, courses in lifesaving and marine biology and general knowledge of the underwater environment. In addition to the courses, we want to be able to make it possible for young people and young people, to be able to borrow the equipment for diving, by being able to book, and borrow the heavy and expensive parts of the diving equipment from the diving club, so they do not have to buy this themselves. for service and maintenance, as well as eliminating the need for a car to transport own equipment.
LOCAL LANGUAGE DESCRIPTION:
Norsk
UNGE UNDER har som mål å få barn, ungdom og unge til å oppdage den fantastiske verdenen under vann, og å bygge et miljø med unge dykkere både innen fridykking ( fra 7 år og oppover) og apparatdykking (fra 10 år og oppover). Tiltaket inneholder introduksjonsdager, dykkekurs og dykkeaktiviteter, kurs i livredning og marinbiologi og generell kunnskap om miljøet under vann . I tillegg til kursene ønsker vi å kunne gjøre det mulig for ungdom og unge, å kunne dyrke aparatdykkeinteressen, ved å kunne booke, og hente ut de tunge og dyre delene av dykkeutstyret fra dykkeklubben, slik at de slipper å kjøpe dette selv, slipper kostnadene til service og vedlikehold, samt slipper behov for bil til transport av eget utstyr. Kursene vil bli gjennomført av instruktører som er medlemmer i undervannsklubben på dugnadsnivå, men for å kunne gjennomføre dette, er det behov for utstyr, både for fridykkedelen, og for apparatdykking. Vi har identifisert programvare som ivaretar oversikt over utstyr, reservasjon og vedlikehold.