Solhyra – Leasing solar panels
Umeå Energi is offering its customers solar PV-packages as a service
Umeå, Västerbotten, Sweden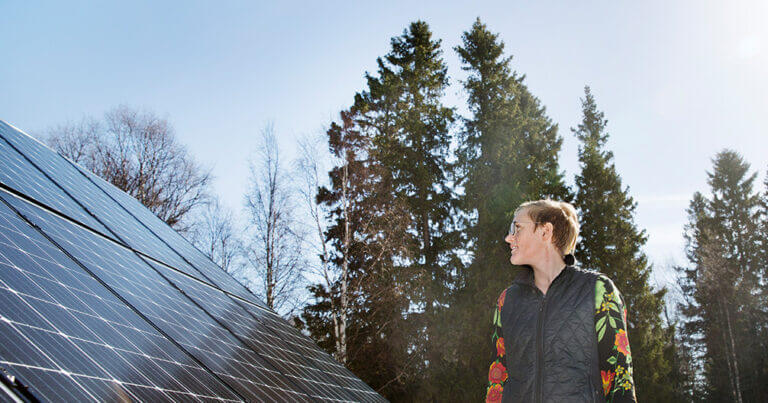 Stakeholder:
Private Sector
Public Sector
Type:
B2C - Business to Consumer
BUSINESS MODEL FORMAT:
Leasing (long term)
Product Type(s):
Solar PV panels
FACET:
Built Environment
Energy
Product-as-a-Service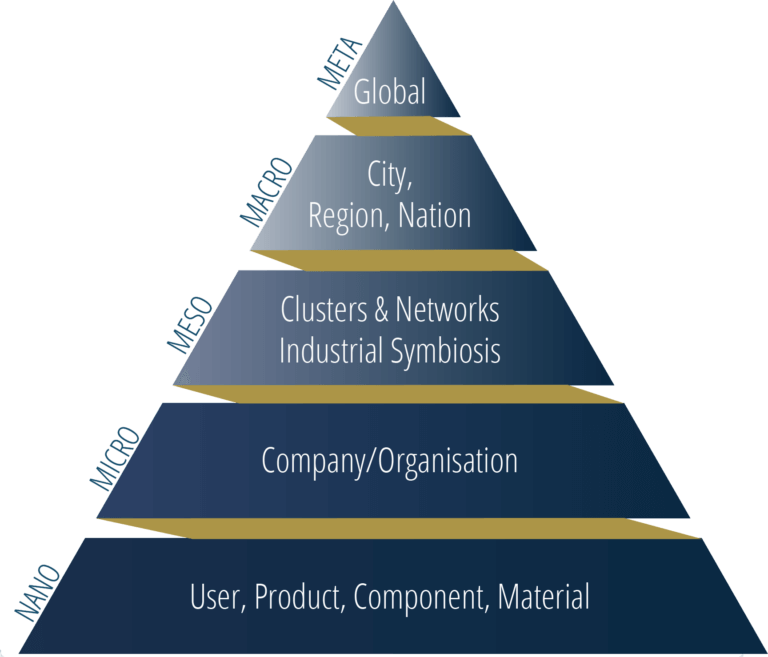 SOCIETAL READINESS LEVEL & POTENTIAL
Scaleable
Replicable
Networkable
| | | |
| --- | --- | --- |
| Leasing starts | 01/2016 | |
| Update leasing 3 year contract | 03/2019 | |
TITLE:
Solhyra - Leasing solar panels
CONCEPT:
Umeå Energi is offering its customers solar PV-packages as a service
Interest in producing your own electricity with solar PV panels is at a record high and is steadily increasing.
Despite the fact that the coast of northern Sweden has very good conditions, many still hesitate getting their own solar energy production. To increase the number of solar panels on roofs in Västerbotten, Umeå Energi is investing in making it even easier to take the step.
With just over 1800 hours of sunshine a year, Umeå residents live on Sweden's sunny side, and with the right roof, there are very good conditions for producing their own solar energy. Umeå Energi therefore invests in solar panel offers and in 2016 was the first in the country to offer the opportunity to lease solar panels.
It is fantastic that more and more people want to contribute to the energy transition and do something good for the climate – it is a commitment that is important to manage. We therefore want to lower the thresholds as much as possible so that more people can get solar energy from their own roofs, says Eva Edlund Lendic, head of customer & communication at Umeå Energi.
The leasing solution received a lot of attention when it was launched and now Umeå Energi has renewed the leasing offer with a unique short commitment period of only 3 years.
Making sustainable choices should be easy, and it is important to be able to offer our customers the opportunity to set up solar panels without having to make a large investment and be responsible for the facility itself. The leasing solution means that we take care of everything from installation to ongoing service, explains Jonas Ström, business developer at Umeå Energi.
Our new rental offer means that the vast majority of customers can now get solar energy from their own roof at a lower price than the electricity they buy from their electricity company for their consumption, he continues.
Read more about our solar panel packages here: http://www.umeaenergi.se/el/solceller/vara-solcellspaket
LOCAL LANGUAGE DESCRIPTION:
Svenska
Intresset för att producera sin egen el med solceller är rekordstort och ökar stadigt. Trots att Norrlandskusten har väldigt goda förutsättningar är det fortfarande många som tvekar inför beslutet. För att få antalet solcellstak i Västerbotten att växa satsar Umeå Energi på att göra det ännu enklare att ta steget.
Med drygt 1 800 soltimmar per år bor Umeåborna på Sveriges solsida, och med rätt tak finns mycket fina förutsättningar att producera egen solel. Umeå Energi satsar därför på solcellserbjudanden och var 2016 först i landet med att erbjuda möjligheten att hyra solceller.
Det är fantastiskt att alltfler vill bidra till energiomställningen och göra något bra för klimatet – det är ett engagemang som är viktigt att förvalta. Vi vill därför sänka trösklarna så mycket som det bara går för att fler ska kunna få solel från sina egna tak, säger Eva Edlund Lendic, chef för Kund & Kommunikation på Umeå Energi.
Hyrlösningen fick mycket uppmärksamhet när den lanserades, och nu har Umeå Energi förnyat hyrerbjudandet med en unikt kort bindningstid på bara 3 år.
Att göra hållbara val ska vara enkelt, och det är viktigt att kunna erbjuda våra kunder möjligheten att sätta upp solceller utan att behöva göra en stor investering och ansvara själva för anläggningen. Hyrlösningen innebär att det är vi som sköter allt från installation till löpande service, förklarar Jonas Ström, affärsutvecklare på Umeå Energi.
Vårt nya hyrerbjudande innebär att de allra flesta kunder nu kommer att kunna få solel från det egna taket till ett lägre pris än den el man köper från sitt elbolag för sin förbrukning, fortsätter han.
Läs mer om våra solcellspaket här:
MATERIALS & CERTIFICATIONS
| | |
| --- | --- |
| | |
| | |
| --- | --- |
| | |
| | | | |
| --- | --- | --- | --- |
| Positive Impact | Describe - What happens | Number | |
CASE STUDY MAPPING SOURCE:
CIRCULAR INITIATIVE
CASE STUDY