The world's largest B2C app for surplus food
New York, New York, United States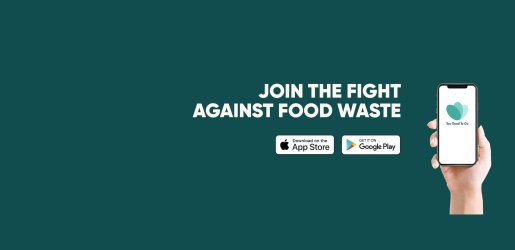 ENVIRONMENTAL:
Environmental awareness
Increased environmental stewardship
Increased resource utilisation
Reduced waste
ECONOMIC:
Alternative revenue streams
Increased competitiveness
Increased value creation
New markets
Reduced economic pressure
Reduced spending
SOCIAL:
Developing Social Capital in partnership with others (ie families, communities, businesses, trade unions, educational, voluntary organisations)
Improved wellbeing
Increased access to services/products
Increased local resilience
LOCATION CONTEXT:
Peri-urban, Urban
FUTURE POTENTIAL:
Scaleable, Replicable
LEVEL:
Macro - Cities, Regions, Nations
STAKEHOLDERS:
Citizen, Financial Sector, Public Sector
BUSINESS MODEL:
B2C - Business to Consumer
TECHNOLOGY:
Artificial Intelligence, Big Data
| | | |
| --- | --- | --- |
| Founded in Denmark | 01/2015 | |
| TIME100 Most Influential Compa | 03/2022 | |
| 100 MILLION foodbags saved | 04/2022 | |
CONCEPT:
The world's largest B2C app for surplus food
40% of edible food in the US is wasted, or the equivalent of a full midsize SUV every second. This contributes to 10% of all global greenhouse gas emissions and $1.2 trillion worth of food. In other words, if food waste were a country it would be the third largest emitter of greenhouse gases.
Too Good To Go helps everyday people fight food waste in their local communities by connecting them to restaurants and grocery stores with surplus meals and ingredients through an app. Once registered, users can choose from their favorite local spots to pick up meals like sushi, or ingredients like apples and avocados for a third of the normal price. This presents a win-win-win solution in which consumers get great food, store owners no longer throw away delicious surplus, and we, together, help the planet by reducing waste.
Founded in 2016 in Copenhagen, and now in 17 countries, Too Good To Go saves more than 100,000 meals every day.
Our mission is to inspire and empower everyone to take action against food waste. We know that to live and breathe this every day, we need to turn our words into actions. With this in mind we have set out a new ambition – to contribute in every way we can to building the global food waste movement. It's only when we all come together to fight food waste, that we'll be able to generate a positive change in society.
Finding a solution to reducing food waste makes a lot of sense for businesses in the food industry. We give our partners the opportunity to make additional profit, while also getting exposed to new customers and becoming a player within the sustainability agenda.
LOCAL LANGUAGE DESCRIPTION:
English