The Global Ecolabelling Network (GEN)
GEN is a non-profit association brining together ecolabelling organisations worldwide to improve, promote, and develop the eco standards and certification
Canberra, Australian Capital Property, Australia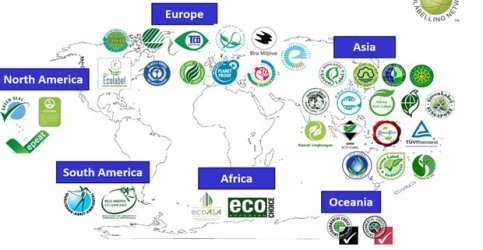 ENVIRONMENTAL:
Environmental awareness
Increased biodiversity
Increased environmental stewardship
Increased resource utilisation
Preserving Natural Capital - stocks & flows of energy and material
Reduced emissions
Reduced waste
ECONOMIC:
Increased competitiveness
Increased value creation
Stimulating innovation
SOCIAL:
Developing Social Capital in partnership with others (ie families, communities, businesses, trade unions, educational, voluntary organisations)
Improved wellbeing
Increased quality of life
LOCATION CONTEXT:
not applicable
FUTURE POTENTIAL:
Scaleable, Replicable, Networkable
FACET
Community, Logistics, Manufacturing, Material Flows, Networks & Hubs, Supply Chain, Textiles, Waste Management, Water
LEVEL:
Meso - Network, Cluster & Eco-Industrial Parks, Meta - Global
STAKEHOLDERS:
Knowledge Sector, Private Sector
BUSINESS MODEL:
B2B - Business to Business, B2C - Business to Consumer, B2G - Business to Government, P2P - Peer to Peer
CERTIFICATION:
EcoLabel, Life Cycle Analysis, Materials Passport, Organic
| | | |
| --- | --- | --- |
| 1st Annual General Meeting | 11/1994 | |
| 1st global standard addressed | 10/1996 | |
| GENICES peer review launched | 10/2004 | |
| 593000 products certificated | 10/2016 | |
TITLE:
The Global Ecolabelling Network (GEN)
CONCEPT:
GEN is a non-profit association brining together ecolabelling organisations worldwide to improve, promote, and develop the eco standards and certification
The Global Ecolabelling Network (GEN) is a non-profit association of leading ecolabelling organisations worldwide. GEN was founded in 1994 to help protect the environment by improving, promoting, and developing the ecolabelling of green products and sustainable services.
GEN
Fosters co-operation, information exchange and standards harmonisation among members, associates, and other ecolabelling programmes
Participates in international organisations in order to promote ecolabelling
Encourages demand for, and supply of, more environmentally responsible goods and services
Full GEN members have attained the status of "Type 1" specified in the ISO 14024 standard. This means:
their ecolabelling programmes are voluntary
their standards address multiple environmental criteria over the life cycle of a product or service
standards are published and transparent
ecolabels are awarded using independent third-party verification
Full and Associate GEN members
Set and publish environmental criteria
Certify products and services with lower environmental impact than comparable products/services
Provide information, advice and technical assistance to organisations contemplating or developing ecolabelling programmes
Disseminate information to the public
Represent the interests of ecolabelling in various international meetings and events
All full and associate members of GEN develop environmental leadership standards. They operate Type 1 ecolabelling programmes, and develop standards in an open, public, transparent process, usually audited by an independent third party.
Criteria and product categories differ among the membership, reflecting local and regional variables, but all standards address multiple environmental attributes and most have requirements for items such as toxicity, air quality, energy use, recyclability, VOCs, carcinogens and other issues of concern. Life cycle thinking is used by our ecolabel members in developing standards which minimise environmental impacts across the entire life cycle of a product or service, from raw material extraction through to use and eventual disposal or breakdown.
LOCAL LANGUAGE DESCRIPTION:
English