Saving food and making great veggie lunches
Umeå, Västerbotten, Sweden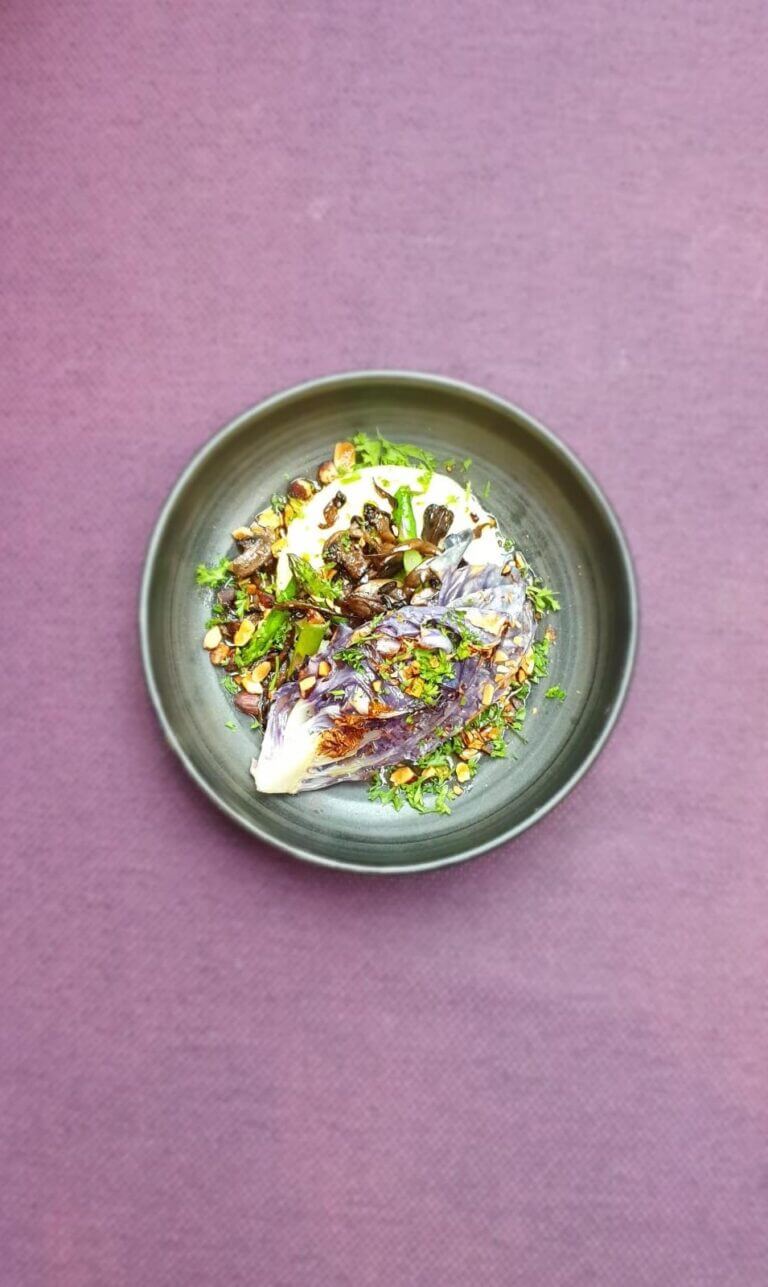 Blå Huset Hotell i Umeå AB
Type:
B2C - Business to Consumer
FACET:
Food & Drink
Supply Chain
Waste Management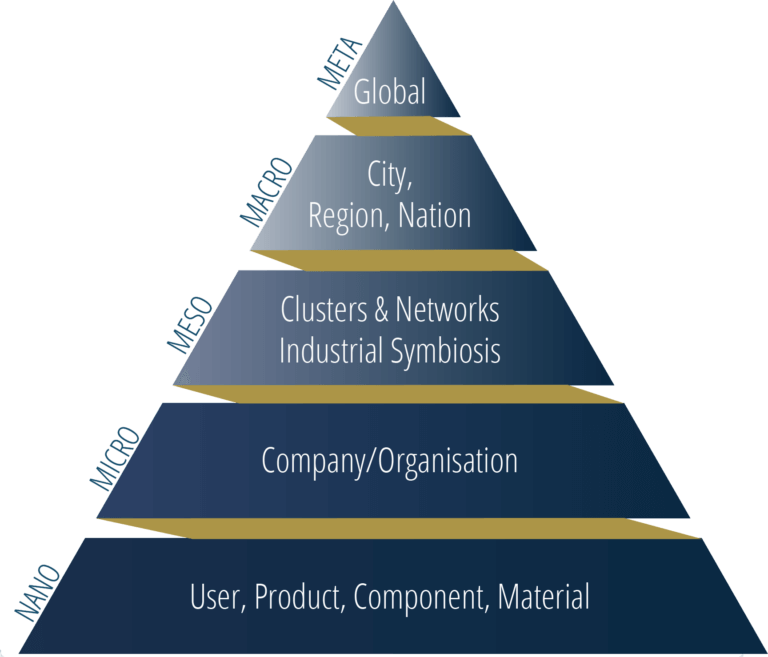 SOCIETAL READINESS LEVEL & POTENTIAL
Scaleable
Replicable
Networkable
| | | |
| --- | --- | --- |
| ie.start date | 03/2019 | |
CONCEPT:
Saving food and making great veggie lunches
Gotthards Krog and Martin & Servera in new collaboration
Every year, 120,000 tonnes of food is thrown away in swedish restaurants and commercial kitchens. A problem from many perspectives. Food production contributes to a great environmental impact and the fact that we then do not use everything we produce contributes to major environmental problems. The fact that people in other parts of the world are hungry is an ethical problem in this context. Waste is not just a misuse of resources, it is a financial waste. For everyone in the supply chain from farm to fork, great values ​​are lost.
Gotthards Krog together with the wholesaler Martin & Servera is now starting a new collaboration where – initially – fruit and vegetables that would otherwise be wasted will be used. It could be products with a short date or beauty defects that would otherwise have meant that the product was sorted out. From the rescued vegetables, the chefs at Gotthards Krog create green classics for the lunch menu, with a new dish of the day every day that is good for both the planet and the heart.
A joint venture
The collaboration works as if Gotthards Krog twice a week will find out which rejected fruits and vegetables are available and adapt its menu accordingly. This in a close dialogue with Martin & Servera and the warehouse in Umeå.
Many of these condemned fruits and vegetables actually possess unique qualities and are not infrequently in perfect maturity. It's just a matter of knowing what to do with them. Wealth of ideas and knowledge of how the entire raw material can be used are important parts in promoting these fruits and vegetables.
We take sustainability seriously
For us at Gotthards Krog, this is a natural step in the work we do within the Blåhuset Group to create sustainable restaurant experiences and to change the view of quality. The project together with Martin & Servera is a way for us to contribute to that change and address a real problem. The demands on quality, and the definition of what quality is, have lost their footing and we in the restaurant industry must begin to take our responsibility seriously.
As chefs, we persistently hunt for the best mango or the perfectly shaped beetroot. The consequences of this approach often go unnoticed. The countless transports that take place as a result of fruits and vegetables going back and forth, back and forth, after they have been rejected by restaurant and commercial kitchens. The solution that the wholesalers have been forced to take has been to sort out and discard the vegetables, to condemn them in advance.
LOCAL LANGUAGE DESCRIPTION:
Svenska
Gotthards Krog och Martin & Servera i nytt samarbete
Varje år slängs 120 000 ton mat i svenska restauranger och storkök. Ett problem ur många perspektiv. Livsmedelsproduktionen bidrar till stor miljöbelastning och att vi då inte använder allt vi producerar bidrar till stora miljöproblem. Att människor på andra delar av vår jord går hungriga är ett etiskt problem i sammanhanget. Svinnet är inte bara ett missbruk av resurser, det är ett ekonomiskt slöseri. För alla i kedjan från jord till bord är det stora värden som går förlorade.
Gotthards Krog tillsammans med grossisten Martin & Servera inleder nu ett nytt samarbete där – initialt – frukt och grönt som annars skulle blivit svinn ska tas till vara. Det kan vara produkter med kort datum eller skönhetsfel som annars skulle inneburit att varan sorterats bort. Av de räddade grönsakerna skapar kockarna på Gotthards Krog gröna klassiker till lunchmenyn, med en ny dagens rätt varje dag som gör gott för både planet och hjärta.
En gemensam satsning
Samarbetet fungerar som så att Gotthards Krog två gånger i veckan kommer att få veta vilka avvisade frukter och grönsaker som finns tillgängliga och anpassar sin meny där efter. Detta i en nära dialog med Martin & Servera och lagret i Umeå.
Många av dessa, på förhand utdömda frukter och grönsaker besitter i själva verket unika kvaliteter och är inte sällan i perfekt mognadsgrad. Det gäller bara att veta vad du ska göra av dem. Idérikedom och kunskap om hur hela råvaran kan nyttjas är viktiga delar i att lyfta dessa frukter och grönsaker.
Vi tar hållbarhet på allvar
För oss på Gotthards Krog är detta ett naturligt steg i det arbete vi gör inom Blå Huset-koncernen för att skapa hållbara restaurangupplevelser och för att förändra synen på kvalitet. Projektet tillsammans med Martin & Servera är ett sätt för oss att bidra till den förändringen och adressera ett verkligt problem. Kraven på kvalitet, och definitionen av vad kvalitet är, har tappat fotfästet och vi inom restaurangbranschen måste börja ta vårt ansvar på allvar.
Som kockar jagar vi enträget efter den bästa mangon eller den perfekt formade rödbetan. Konsekvenserna av detta förhållningssätt går ofta obemärkt förbi. De otaliga transporter som sker till följd av att frukter och grönsaker åker fram och tillbaka, kors och tvärs, efter att de blivit ratade av restaurang- och storköken. Lösningen som grossisterna tvingats till har varit att sortera ut och kassera grönsakerna, att döma ut dem på förhand.
MATERIALS & CERTIFICATIONS
| | |
| --- | --- |
| | |
| | |
| --- | --- |
| food | |
| | | | |
| --- | --- | --- | --- |
| | | | |
CASE STUDY MAPPING SOURCE:
CIRCULAR INITIATIVE
CASE STUDY