environmental and cost savings from reusing furniture and how this can be made possible by using new digital platforms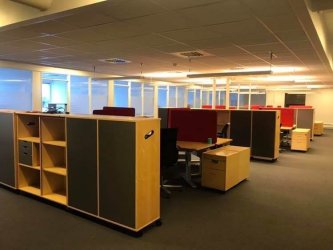 ENVIRONMENTAL:
Increased resource utilisation
Preserving Natural Capital - stocks & flows of energy and material
Reduced waste
ECONOMIC:
Increased value creation
Reduced spending
Stimulating innovation
SOCIAL:
Developing Social Capital in partnership with others (ie families, communities, businesses, trade unions, educational, voluntary organisations)
Increased access to services/products
Increased employment
FUTURE POTENTIAL:
Replicable
FACET
Built Environment, Procurement, Reuse
LEVEL:
Macro - Cities, Regions, Nations, Micro - Company/Organisation
STAKEHOLDERS:
Private Sector, Public Sector
BUSINESS MODEL:
B2G - Business to Government, G2B - Government to Business
SOCIETAL READINESS LEVEL:
| | | |
| --- | --- | --- |
| ie.start date | | |
TITLE:
Reuse of furniture
CONCEPT:
environmental and cost savings from reusing furniture and how this can be made possible by using new digital platforms
New solution 
The reuse project aims to map the existing furniture range and, as far as possible, ensure that these are reused internally in the municipality, where there is a need, and thus minimize the purchase of new furniture. Initially, the reuse of furniture will be carried out as part of the relocation project, but will eventually be lifted out to the various units and line organizations. Where internal reuse of furniture does not cover the need, used furniture must first be purchased under an existing framework agreement and then, as a third alternative, new can be purchased.
Results
The reuse project is still in an early phase where only part of the potential has been realized. However, there is data based on what has been registered of furniture in the database so far and the effects on costs and environment below are based on this. Final results will be available when the relocation project is completed in 2021.
Costs
Environment
Quality
Reduction in costs comes in the form of the municipality avoiding buying new. Figures are calculated on the basis of a representative selection of furniture and a new purchase price for these.
This is a result of extended life of existing furniture and avoiding the purchase of new. 51.4 tonnes of waste is calculated on the basis of registered weight. Reuse will also reduce CO2 emissions by 105 tonnes (based on EPDs and industry figures).
Moving furniture has contributed to work training for people through NAV. In addition, a pilot project with a work center has
engaged 4-6 people, 1-2 days a week, with repair and upgrade of reusable furniture.
Success criteria 
Based on the experiences gained so far in the project, the following criteria are highlighted as particularly important for the success of reusing furniture:
Anchoring – Anchoring at all levels in the municipality has been, and will be, important. The project has had good help from a mayor who has been supportive. It has also been important to get both internal unit managers and external architects on the team by informing and highlighting positive effects. In order to achieve the required cultural change – in relation to using used rather than new – Asker has emphasized motivating the employees. As an example, devices that have excelled particularly positively have been given extra attention in the form of flowers.
Collaboration – Collaboration with one of NAV's centers for work training, and the municipality's work centers for people with disabilities, has been absolutely crucial for the implementation. People in work training have solved much of the logistics, such as. retrieval of furniture. The work centers have carried out light repairs and cleaning of furniture, and the collaboration is intended to be expanded with more repair tasks as they gain more experience and competence.
Resources – The project will in future have a dedicated person to work with this full time. It is an acknowledgment that it has required a lot more resources and time than the municipality had envisioned. This is especially true in relation to the mapping phase, which was time-consuming, but also because it would have been beneficial with more and better internal and external communication about the project to create a broader anchoring and ownership – both for employees and residents.
Description of the process 
At the beginning of the project, a project group was set up in which leaders from several of the municipality's units participate. In the spring of 2019, architects were included to ensure a comprehensive furnishing plan, such as to choose furniture that harmonizes with the rest of the interior. In the same period, Asker was awarded 325,000 in climate rate funds to participate in the further development of the tool «Greenstock» developed by Zero Emission Development AS in Trondheim. The project has therefore contributed directly to business development. The platform has been used to get an overview of the municipality's furniture, connect bay furniture with new needs and to measure effects on costs and the environment. Initially, two students were engaged in the survey in addition to an internal part-time resource. From and including January 2020, a full-time person has been responsible for the project.Asker has also established a close collaboration with NAV's centers for work training and the municipality's centers for adapted work. They have been an important resource in the move, but also in the form of repair and upgrade of furniture. Asker has today furnished several buildings with used furniture and hopes that up to 80% of available used furniture will be taken into use by January 2021.
LOCAL LANGUAGE DESCRIPTION:
Norsk
Ny løsning 
Ombruksprosjektet har et mål om å kartlegge eksisterende møbelsortiment og i høyest mulig grad sørge for at disse blir gjenbrukt internt i kommunen, der det er behov, og dermed minimere innkjøp av nye møbler. I første omgang vil ombruk av møbler bli gjennomført som del av flytteprosjektet, men vil etter hvert bli løftet ut til de ulike enhetene og linjeorganisasjonene. Der intern ombruk av møbler ikke dekker behovet skal det i første rekke kjøpes inn brukte møbler på eksisterende rammeavtale og deretter, som et tredje alternativ, kan det kjøpes inn nytt.
Resultater
Ombruksprosjektet er fortsatt i en tidlig fase der kun deler av potensialet er realisert. Det fins likevel data basert på det som er innregistrert av møbler i databasen hittil og effektene på kostnader og miljø under er basert på dette. Endelige resultater vil foreligge når flytteprosjektet er ferdigstilt i 2021.
Kostnader
Miljø
Kvalitet
Reduksjon i kostnader kommer i form av at kommunen unngår å kjøpe nytt. Tall er beregnet ut ifra et representativt utvalg av møbler og ny innkjøpspris på disse.
Dette er et resultat av forlenget levetid på eksisterende møbler og å unngå innkjøp av nytt. 51,4 tonn avfall er beregnet ut ifra reg. vekt. Ombruk vil også redusere CO2-utslippet med 105 tonn (basert på EPD'er og bransjetall).
Flytting av møbler har bidratt til arbeidstrening for personer gjennom NAV. I tillegg har et pilotprosjekt med et arbeidssenter
engasjert 4-6 personer, 1-2 dager i uken, med reparasjon og oppgradering av ombruksmøbler.
Suksesskriterier 
Basert på de erfaringene som er gjort så langt i prosjektet trekkes følgende kriterier frem som spesielt viktige for å lykkes med ombruk av møbler:
Forankring – Forankring på alle nivåer i kommunen har vært, og vil bli, viktig. Prosjektet har hatt god hjelp i en ordfører som har vært støttende. Det har også vært viktig å få både interne enhetsledere og eksterne arkitekter med på laget gjennom å informere og å synliggjøre positive effekter. For å få til den kulturendringen som kreves – i forhold til det å benytte brukt fremfor nytt – har Asker lagt vekt på å motivere de ansatte. Som et eksempel har enheter som har utmerket seg spesielt positivt blitt gitt ekstra oppmerksomhet i form av blomster.
Samarbeid – Samarbeid med et av NAV sine sentre for arbeidstrening, og kommunens arbeidssentre for personer med nedsatt funksjonsevne, har vært helt avgjørende for gjennomføringen. Personer i arbeidstrening har løst mye av logistikken, som f.eks. henting av møbler. Arbeidssentrene har utført lett reparasjon og rensing av møbler, og samarbeidet er tenkt utvidet med flere reparasjonsoppgaver ettersom de får mer erfaring og kompetanse.
Ressurser – Prosjektet vil fremover ha en dedikert person til å jobbe med dette på heltid. Det er en anerkjennelse av at det har krevd en del mer ressurser og tid enn kommunen hadde sett for seg. Dette gjelder særlig i forhold til kartleggingsfasen som var tidkrevende, men også fordi det hadde vært gunstig med mer og bedre intern og ekstern kommunikasjon om prosjektet for å skape en bredere forankring og eierskap – både for ansatte og innbyggere.
Beskrivelse av prosessen 
I begynnelsen av prosjektet ble det nedsatt en prosjektgruppe der ledere fra flere av kommunens enheter deltar. Våren 2019 ble arkitekter inkludert for å sikre en helhetlig møbleringsplan, som f.eks. å velge møbler som harmoniserer med det øvrige interiøret. I samme periode ble Asker tildelt 325.000 i klimasatsmidler for å delta i videreutviklingen av verktøyet «Greenstock» utviklet av Zero Emission Development AS i Trondheim. Prosjektet har derfor bidratt direkte til næringsutvikling. Plattformen har blitt brukt til å få oversikt over kommunens møbler, koble bukte møbler med nytt behov og å måle effekter på kostnader og miljø. Til å begynne med ble to studenter engasjert i kartleggingen i tillegg til en intern ressurs på deltid. Fra og meg januar 2020 har en person på heltid hatt ansvaret for prosjektet. Asker har i tillegg etablert et tett samarbeid med NAV sine sentre for arbeidstrening og kommunens sentre for tilrettelagt arbeid. De har vært en viktig ressurs i flyttingen, men også i form av reparasjon og oppgradering av møbler. Asker har i dag møblert flere bygg med brukte møbler og håper at opp mot 80 % av tilgjengelige brukte møbler er tatt i bruk innen januar 2021.