Reusable Packaging-as-a-Service for Zero Waste Takeout.
Vancouver, British Columbia, Canada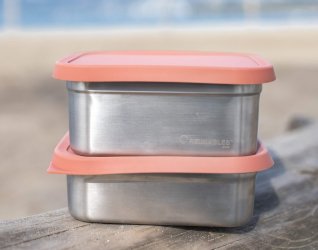 ENVIRONMENTAL:
Environmental awareness
Increased environmental stewardship
Increased resource utilisation
Preserving Natural Capital - stocks & flows of energy and material
Reduced emissions
Reduced waste
ECONOMIC:
Alternative revenue streams
Increased competitiveness
Increased Financial Capital
Increased Manufactured Capital - material goods or fixed assets which contribute to the production process rather than being the output itself
Increased value creation
Job creation
New markets
Reduced economic pressure
Reduced spending
Stimulating innovation
SOCIAL:
Increased access to services/products
Increased employment
Increased Human Capital - people's health, knowledge, skills and motivation
Increased inclusion
Increased local pride
Increased local resilience
Increased quality of life
FUTURE POTENTIAL:
Scaleable, Replicable, Networkable
LEVEL:
Macro - Cities, Regions, Nations, Meso - Network, Cluster & Eco-Industrial Parks, Micro - Company/Organisation
STAKEHOLDERS:
Citizen, Knowledge Sector, Private Sector, Public Sector, Third Sector
BUSINESS MODEL:
B2B - Business to Business, B2C - Business to Consumer, B2G - Business to Government, P2P - Peer to Peer
TECHNOLOGY:
Artificial Intelligence, Big Data, Cloud, DLT (Blockchain..), Networks, Robotics, Sensors, SmartCity
SOCIETAL READINESS LEVEL:
| | | |
| --- | --- | --- |
| ie.start date | 03/2020 | |
| Tech/RMS product launch | 09/2021 | |
CONCEPT:
Reusable Packaging-as-a-Service for Zero Waste Takeout.
Reusables.com is a packaging-as-service platform for zero waste food retail. Reusables enables restaurants, cafes and grocers to easily transition from single-use packaging to reusable packaging.
LOCAL LANGUAGE DESCRIPTION:
English