Reusable containers for consumers.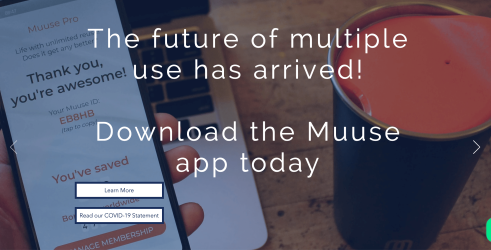 ENVIRONMENTAL:
Environmental awareness
Increased environmental stewardship
Increased resource utilisation
Preserving Natural Capital - stocks & flows of energy and material
Reduced emissions
Reduced waste
ECONOMIC:
Alternative revenue streams
Increased competitiveness
Job creation
New markets
Stimulating innovation
SOCIAL:
Developing Social Capital in partnership with others (ie families, communities, businesses, trade unions, educational, voluntary organisations)
Increased access to services/products
Increased employment
Increased Human Capital - people's health, knowledge, skills and motivation
Increased local pride
Increased local resilience
Less hierarchical organisations
Reduced gender inequalities
FUTURE POTENTIAL:
Scaleable, Replicable, Networkable
FACET
Design, Food & Drink, Material Flows, Plastic, Procurement, Product-as-a-Service, Reuse, Social Enterprise, Supply Chain, Waste Management
LEVEL:
Macro - Cities, Regions, Nations, Micro - Company/Organisation
STAKEHOLDERS:
Citizen, Private Sector, Public Sector
BUSINESS MODEL:
B2B - Business to Business, B2C - Business to Consumer, B2G - Business to Government
TECHNOLOGY:
Big Data, Cloud, Networks, Sensors
| | | |
| --- | --- | --- |
| ie.start date | | |
TITLE:
Reusable containers & systems
CONCEPT:
Reusable containers for consumers.
Since 2017 DreamZero, a Toronto-based social enterprise, has helped their customers divert nearly 70,000 single-use food and drink containers. Currently sells and rents reusables to events, and the food and beverage industry including the Muuse program, an App based coffee cup program at 15 locations across Toronto.
LOCAL LANGUAGE DESCRIPTION:
English