Return for reuse food takeout container service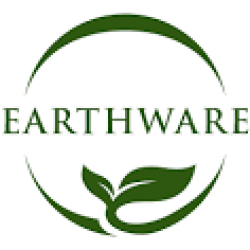 ENVIRONMENTAL:
Environmental awareness
Increased environmental stewardship
Increased resource utilisation
Preserving Natural Capital - stocks & flows of energy and material
Reduced emissions
Reduced waste
ECONOMIC:
Alternative revenue streams
Increased competitiveness
Increased Financial Capital
Increased Manufactured Capital - material goods or fixed assets which contribute to the production process rather than being the output itself
Increased value creation
Job creation
New markets
Reduced economic pressure
Reduced spending
Stimulating innovation
SOCIAL:
Increased access to services/products
Increased Human Capital - people's health, knowledge, skills and motivation
Increased inclusion
Increased local pride
Increased local resilience
Increased quality of life
FUTURE POTENTIAL:
Scaleable
FACET
Food & Drink, Plastic, Reuse, Waste Management
LEVEL:
Micro - Company/Organisation, Nano - User, Product, Component & Material
STAKEHOLDERS:
Citizen, Financial Sector, Fourth Sector, Knowledge Sector, Private Sector, Public Sector
BUSINESS MODEL:
B2B - Business to Business, B2C - Business to Consumer, B2G - Business to Government
| | | |
| --- | --- | --- |
| Start Date | 01/2022 | Earthware went live. |
| Dedicated wash facility | 01/2023 | Dedicated wash facility will be built. |
| Expand to Edmonton | 07/2023 | Plan to expand to second canadian city. |
CONCEPT:
Return for reuse food takeout container service
In just 11 months, Earthware has become a force for garbage reduction in Calgary.  Our ever growing list of 50 restaurants, grocery stores and others has stopped over 10,000 takeout containers from hitting our landfills.
Earthware supplies our partner restaurants, hotels and grocers, return-for-reuse takeout containers. The consumer requests their takeout to be sent in reusable containers. They use, rinse and return the container to Earthware via a community drop-off bin or request a pick up.
In January we will be moving to a new business model made possible by an agreement with the Alberta Bottle Depot Association. Our partners will charge a small deposit on all Earthware containers and consumers can retrieve a portion of that deposit by returning Earthware containers with their bottles and cans. Earthware then sanitizes the containers and restocks our partners allowing them to be used hundreds of times.
LOCAL LANGUAGE DESCRIPTION:
English