Creating post consumer plastic pellets as feedstock for new material.
Listowel, Ontario, Canada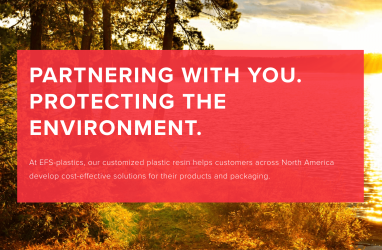 ENVIRONMENTAL:
Environmental awareness
Increased environmental stewardship
Increased resource utilisation
Preserving Natural Capital - stocks & flows of energy and material
Reduced emissions
Reduced waste
ECONOMIC:
Increased competitiveness
Increased Manufactured Capital - material goods or fixed assets which contribute to the production process rather than being the output itself
Increased value creation
Job creation
New markets
Reduced spending
Stimulating innovation
SOCIAL:
Developing Social Capital in partnership with others (ie families, communities, businesses, trade unions, educational, voluntary organisations)
Increased employment
FUTURE POTENTIAL:
Scaleable
FACET
Manufacturing, Material Flows, Plastic, Recycling, Waste Management
LEVEL:
Macro - Cities, Regions, Nations, Micro - Company/Organisation
STAKEHOLDERS:
Private Sector
BUSINESS MODEL:
B2B - Business to Business, G2B - Government to Business
TECHNOLOGY:
Cloud, Networks, Sensors
| | | |
| --- | --- | --- |
| 2007 | | |
TITLE:
Reduce plastic waste
CONCEPT:
Creating post consumer plastic pellets as feedstock for new material.
Reduce plastic waste by producing a high-quality, low-carbon replacement for virgin plastic.
Plastic resources being lost to landfill or the natural environment.
Produce high-quality post-consumer recycled plastic pellets that can replace the use of virgin plastic.
We want post-consumer recycled plastic to be a fundamental component of a circular economy in Canada.
LOCAL LANGUAGE DESCRIPTION:
English