Cultural Heritage Addressing Fast Fashion through Circular Economy Principles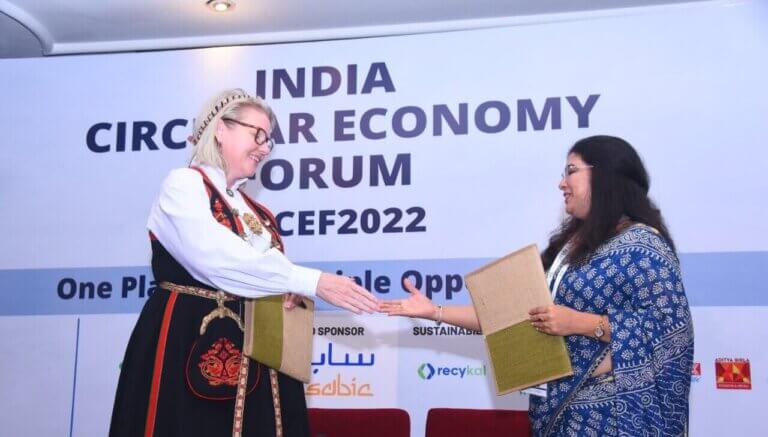 Type:
B2C - Business to Consumer
P2P - Peer to Peer
FACET:
Community
Cultural Heritage
Design
Repair
Reuse
Textiles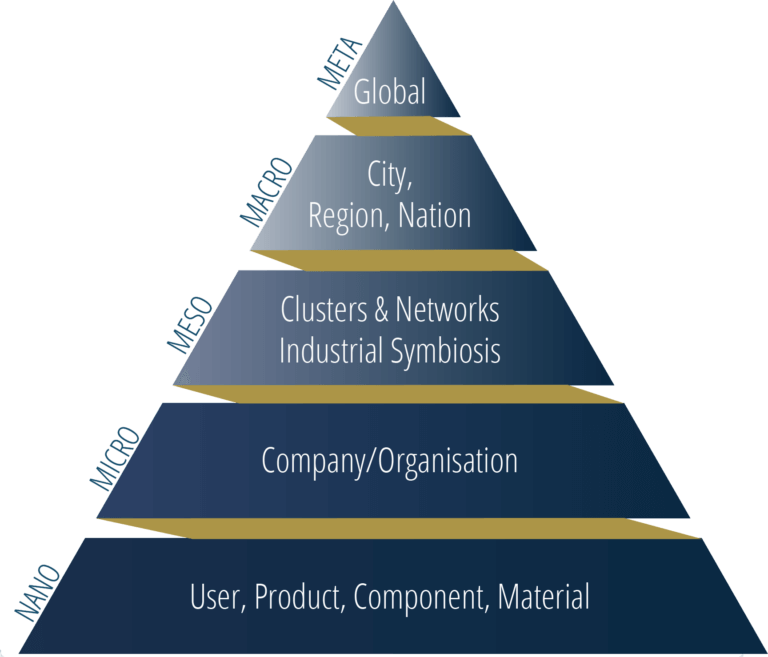 SOCIETAL READINESS LEVEL & POTENTIAL
| | | |
| --- | --- | --- |
| origins | | The interest for bunads dates back to Norwegian romantic nationalism and gained increasing interest with the folk-dance movement at the beginning of the 20th century. |
| mainstreaming | | Hulda Garborg (1862–1934) and Klara Semb (1884–1970) are cited as pioneers in bringing bunads into mainstream culture. With Garborg's publication of the pamphlet Norsk Klædebunad in 1903, the focus moved from the creation of a single national costume to the development of several regional bunads. |
| modern upcycled | | 2022 - "Making available a party garment that is not available to everyone" a social movement promoting the upcycling and reuse of fabric to create modern versions of 'Festdrakt' inspired by the bunad at a lower the cost and removed the socio-economic barriers and promotes reuse |
| UNESCO | | In an effort to preserve and strengthen the traditions of the bunad, five non-governmental organizations in Norway have banded together to nominate the bunad for Intangible Cultural Heritage status through UNESCO, the United Nations Educational, Scientific and Cultural Organization. https://www.bunadbruk.no/english#:~:text=By%20inscribing%20the%20use%20of%20bunads%20in%20Norway,is%20worth%20saving%20and%20safekeeping%20into%20the%20future. |
CONCEPT:
Cultural Heritage Addressing Fast Fashion through Circular Economy Principles
The Norwegian Bunad: Addressing Fast Fashion through Circular Economy Principles
Problem
The fast fashion industry has become a major global concern due to its devastating environmental impacts. Inherent in the current linear model of production, consumption, and waste is an unsustainable use of natural resources and exacerbation of pollution levels. The rapid cycle of disposable clothing contributes to resource depletion, greenhouse gas emissions, and landfills brimming with textile waste. To address these pressing issues, it is imperative to explore alternative models rooted in sustainable practices.
Solution
Embracing cultural heritage and shared norms within the context of traditional folk costumes can inform solutions towards achieving a circular economy in the fashion industry. The Norwegian Bunad serves as a brilliant example of this approach. Bunads are owned by approximately 70% of norwegian women, and a smaller percentage of men. They are used when norwegians attend weddings, confirmations, anniversaries, formal event and many other social settings reducing the need to purchase a multitude of clothing outfits.
By adhering to circular economy principles such as prolonging product life, designing for durability and adaptability, and fostering sustainable consumer behaviour, the Bunad offers valuable insights into mitigating the detrimental effects of fast fashion practices.
Prolonged Product Life

: Crafted by skilled artisans using high-quality materials like wool combined with intricate embroidery techniques passed down through generations, Bunads are built for endurance. These heirloom garments reflect an attitude favoring quality over quantity – diverging from fast-fashion's focus on low-cost production at the expense of durability.

Design for Durability and Adaptability

: Timeless design is another key aspect contributing to the sustainability of Bunads. Their elaborate patterns ensure they remain relevant regardless of changing trends. Moreover, their modular nature allows for updates or replacements of specific elements rather than discarding the entire garment.

Customization and Repairability

: Tailored specifically for individual wearers and adjusted throughout their lifetimes, Bunads prioritize customization over standardization – resulting in prolonged usage periods compared to mass-produced items prone to poor fit or style dissatisfaction. Moreover, skilled artisans trained in repairing and restoring these garments further extend their lifespan and reduce waste production.

Sustainable Consumer Behavior

: The Norwegian society adheres to a set of shared norms surrounding the responsible use, care, and preservation of Bunads. Practices such as proper storage, repair, and passing down garments through generations contribute to a circular economic approach within fashion consumption.
Impact
Implementing the principles exemplified by the Norwegian Bunad in the broader fashion industry can yield significant environmental benefits. By promoting quality over quantity and investing in well-crafted pieces made from robust materials, consumers can decrease their purchasing frequency, subsequently reducing waste generation and conserving resources needed for manufacturing new garments.
Additionally, adopting timeless designs with room for adaptation helps avoid overproduction driven by rapidly changing trends while supporting product life extension and resource efficiency. Fostering customization, repairability, and responsible consumer behavior further contribute to reducing the environmental toll associated with fast-fashion practices.
In essence, traditional folk costumes like the Norwegian Bunad offer invaluable guidance on how cultural heritage combined with shared norms can foster a shift from fast fashion towards a sustainable circular economy model in the industry.
UNESCO Recognition: Preserving Intangible Cultural Heritage
In recognition of its cultural significance and sustainable practices, the use of Norwegian Bunads is currently under consideration to be granted UNESCO's status of intangible cultural heritage. This prestigious designation aims to protect and promote diverse cultural expressions that contribute to a collective sense of identity and continuity. By acknowledging the value of Bunads as a vital part of Norway's heritage, UNESCO's potential recognition would not only safeguard the traditional craftsmanship, customs, and knowledge associated with these garments but also endorse their role as a model for sustainable fashion in a global context.
The inclusion of the use of Bunads on UNESCO's list would serve as an affirmation that fostering cultural heritage can have far-reaching positive impacts, extending beyond the preservation of traditions to encompass tangible environmental benefits achieved through circular economy principles. Recognizing the importance of preserving and celebrating such practices highlights how interconnected our global community is when it comes to addressing pressing issues like environmental sustainability while respecting diverse cultural identities. Consequently, this potential recognition from UNESCO strengthens the argument that traditional folk costumes like the Norwegian Bunad can play a crucial role in guiding us towards a more sustainable future within the fashion industry by embracing circular economy principles anchored in cultural heritage and shared norms.
Revolutionizing Festdrakt Through Upcycling and Sustainable Fashion
A Modern Take on Traditional Attire
In an effort to make traditional Norwegian clothing more accessible while maintaining its cultural essence, Many have embraced the concept of Festdrakt—an alternative folk costume that captures the spirit of the Bunad. The key difference lies in their approach to materials; rather than relying solely on new fabrics, Festdrakter incorporate upcycled textiles from pre-existing garments or textile waste.
This innovative approach not only aligns with circular economy principles but also acknowledges Norway's frugal history wherein communities had to creatively repurpose materials due to scarcity. By breathing new life into discarded clothing items, they show how we can celebrate our cultural heritage without compromising sustainability.
The Future of Sustainable Traditional Attire
The use of Bunad and Festdrak demonstrates the power of ingenuity in addressing environmental challenges while preserving and adapting cultural heritage. Encouraging a shift towards sustainable fashion practices, which pave the way for a new generation who can appreciate their roots without compromising the planet's well-being.
By championing resource efficiency, waste reduction, and innovative design, this concept offer an inspiring blueprint for merging tradition with modern values—ultimately proving that fashion can be both stylish and environmentally responsible. 
Additional case studies in development ref:
Bunad/Festdrakt sharing, rental and other models
The issue of the Wool LCA impacting the footprint of the Bunad
LOCAL LANGUAGE DESCRIPTION:
Norsk
kommer snart
hvis du ønsker å redigere / gi innspill, ta kontakt med info@circularregions.org
MATERIALS & CERTIFICATIONS
| | |
| --- | --- |
| textiles | Textile |
| | |
| --- | --- |
| | Textile |
| | | | |
| --- | --- | --- | --- |
| | | | |
CIRCULAR INITIATIVE
CASE STUDY