Norrlandspall – reuse and repair of loading pallets
Reuse and repair of loading pallets all over Sweden
Umeå, Västerbotten, Sweden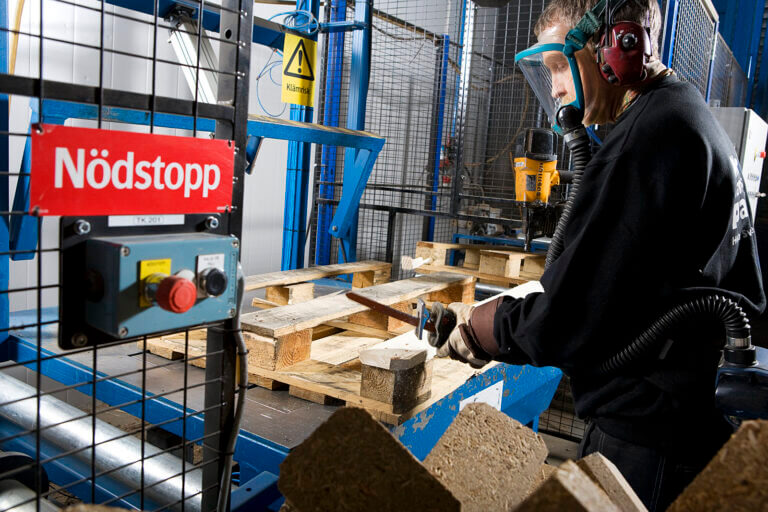 Type:
B2B - Business to Business
BUSINESS MODEL FORMAT:
Rental (short term)
Product Type(s):
Wooden Pallets
FACET:
Built Environment
Logistics
Material Flows
Product-as-a-Service
Recycling
Remanufacturing
Repair
Reuse
Supply Chain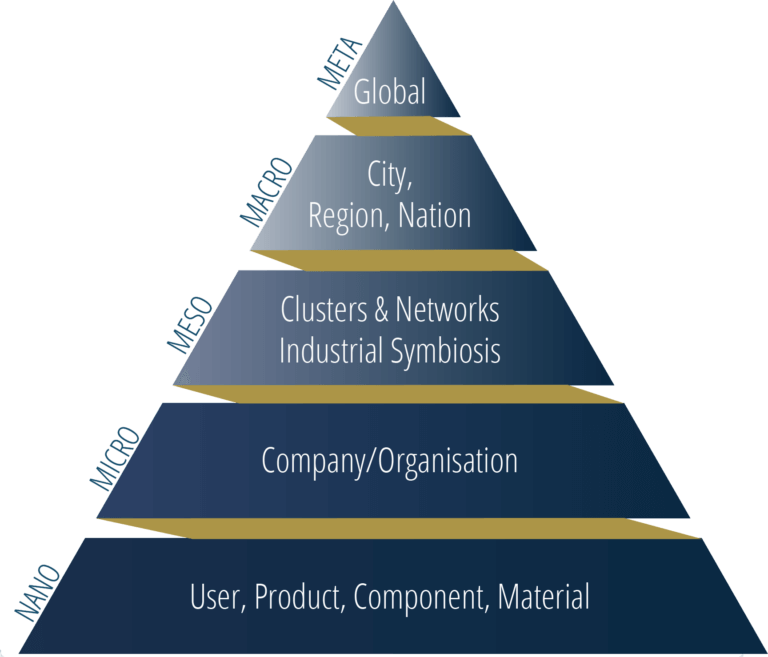 SOCIETAL READINESS LEVEL & POTENTIAL
Scaleable
Replicable
Networkable
| | | |
| --- | --- | --- |
| Norrlandspall was founded | 03/1991 | |
| Swedish Recycling Award | 03/2016 | Retursystem Byggpall "Årets Återanvändare har verkligen tagit fasta på avfallstrappans strategi att sätta återanvändning före återvinning. Med ett sinnrikt retursystem har man skapat ett kretslopp som är till nytta för fler, med miljönytta och ekonomi i första rummet. Årets Återanvändare har visat att det går att hitta enkla välfungerande och miljöfrämjande alternativ." 2016 |
| Soil masses idustry starts | 03/2002 | Pallet system för soil masses implements for that industry. |
| Retursystem Byggpall starts | 03/2005 | Pallet system for the construction industry implements. |
CONCEPT:
Reuse and repair of loading pallets all over Sweden
Norrlandspall is a leader in Sweden when it comes to trade and repair of used wooden pallets, the company handles more than 3 million pallets per year.
Norrlandspall AB is a company that has its market all over Sweden and is headquartered in Umeå. The company was created in the early 90s by CEO Henrik Morén. Since the start in 2006, Retursystem Byggpall* has contributed to reducing the amount of construction waste by more than 160,000 containers. This corresponds to just over 6 million pallets that have been reused instead of being burned for energy!
The EU Waste Directive states that by 2020, at least 70% by weight of non-hazardous construction and demolition waste must be reused, recycled or otherwise utilized.
The fixed repurchase price of the construction pallet is an important explanation for the high proportion of reuse, currently close to 70%. The fact that full compensation is paid regardless of whether the pallet is intact or broken means that it is rarely thrown in the container.
The business concept includes buying leftover or broken pallets from companies and then repairing them and selling them back to a material supplier. The main customers are Swedish construction companies and traditionally these organisations have sent leftover pallets for incineration and energy recovery. Norrlandspall offers them a more sustainable and flexible alternative where they can have a milder impact on the environment but also save money. Today approx. 50% of all pallets at construction sites in Sweden are part of Retursystem Byggpall* construction pallet.
Norrlandspall offers a fixed repurchase price for a pallet of SEK 70, no matter how broken it is. Pallets are picked up from customers regardless of geographical location in the country. In order not to get inefficient transports, there are procured transporters who drive the pallets as backfill, ie they take advantage of extra spaces that are in trucks that are driving the same route back anyways.
At the start of the company in 1991 in Luleå, there was no thought of starting a circular and sustainable company, of course. It all started with Henrik Morén seeing a profitable business opportunity. Through collaboration and listening to customers' needs, the idea came up in 2002 to sell a service, instead of a product – and so the return system became a profitable and environmentally friendly business concept. The right incentive for reuse, which simplifies handling and provides less wear and tear. This clearly shows that circular business models generate value on many different levels and there is profitability to be gained.
CEO Henrik Morén points to the circular business model as an important factor and in recent years growth has been good due to increased awareness and a holistic view of the construction industry.
"Today, it is almost exclusively sustainability managers you talk to in the construction industry, previously it was purchasing managers and logistics managers."
A good working environment has also been a top priority. He quickly realized the importance of retaining skills within the company and therefore invested in a good work environment that generates low staff turnover. Automation of certain tasks facilitates so more people can complete the work and that expands the recruitment base. In addition, they invest in work rotation, to reduce the risk of stress injuries. Only in Umeå are there traditional repair stations left, in the largest facility in Örebro much more is automated – but so far an experienced pallet repairer is faster at carrying out assessment and repair than the machines. Experienced staff repair 250 pallets per day, beginners start at approx. 70 pallets per day. Here it is clear that repair and reuse creates more jobs, compared to energy recovery.
* Since 2006, the construction industry, through the industry organizations Sveriges Byggindustrier, Byggmaterialhandlarna and Byggmaterialindustrierna, has been running a system for the reuse of standardized pallets in wood; Retursystem Byggpall = Return system for Construction pallets. Norrlandspall has been procured as a supplier to carry out the service.
LOCAL LANGUAGE DESCRIPTION:
Svenska
Norrlandspall är ledande i Sverige när det gäller handel med och reparation av begagnade lastpallar av trä, företaget hantera mer än 3 miljoner lastpallar per år.
Norrlandspall AB är ett företag som har sin marknad över hela Sverige och huvudkontor i Umeå. Företaget skapades i början av 90:talet av VD Henrik Morén. Sedan starten 2006 har Retursystem Byggpall* bidragit till att minska mängden byggavfall med mer än 160 000 containrar. Det motsvarar drygt 6 miljoner lastpallar som har återanvänts istället för att energiåtervinnas!
Byggbranschen har ögonen på sig. EU:s avfallsdirektiv säger att senast 2020 ska minst 70 viktprocent av icke-farligt byggnads- och rivningsavfall återanvändas, materialåtervinnas eller materialutnyttjas på annat sätt.
Byggpallens fasta återköpspris är en viktig förklaring till den höga andelen återanvändning, för närvarande närmare 70%. Att full ersättning utgår oavsett om pallen är hel eller trasig innebär att den sällan slängs i containern.
Affärsidén innefattar att köpa in överblivna eller trasiga pallar från företag för att sedan reparera dessa och sälja tillbaka dem till en materialleverantör. Huvudkunder är svenska byggaktörer och traditionellt sett har dessa byggaktörer skickat överblivna pallar till förbränning och energiutvinning. Norrlandspall erbjuder dem ett mer hållbart och smidigare alternativ där de dels kan ha ett snällare avtryck på miljön men även spara pengar. Idag är ca. 50% av alla lastpallar på byggarbetsplatser en del av Retursystem byggpall.
Norrlandspall erbjuder ett fast återköpspris för en pall på 70kr oavsett hur trasig den är. Pallar hämtas hos kunder oavsett geografiskt läge i landet. För att inte få ineffektiva transporter så finns upphandlade transportörer som kör pallarna som utfyllnad, dvs att de tar vara på extra utrymmen som finns i lastbilar som ändå kör samma sträcka.
Vid starten av företaget under 1991 i Luleå så var det ingen tanke på att starta ett cirkulärt och hållbart företag såklart. Allt började med att Henrik Morén såg en lönsam affärsmöjlighet. Genom samarbete och att lyssna till kundernas behov inom jordsektor kom sedan 2002 idén upp att säljer en tjänst, istället för en produkt – och så kom retursystemet blir en lönsam och miljövänlig affärsidé. Rätt incitament för återanvändning, som förenkla hantering och ger mindre slit och släng. Detta visa tydligt att cirkulära affärsmodell generera värde på många olika plan och det finns lönsamhet att hämta.
VDn Henrik Morén pekar på den cirkulära affärsmodellen som en viktig faktor och på senare år har tillväxten varit god på grund av en ökad medvetenhet och helhetssyn i byggbranschen.
"Idag är det nästan utesluten hållbarhetschefer man prata med i byggbranschen, tidigare var det inköpschefer och logistikchefer".
En god arbetsmiljö har också varit av högsta prioritet. Han insåg snabbt vikten av att behålla kompetenser inom företaget och satsade därför på en bra arbetsmiljö som generera låg personalomsättning. Automatisering av vissa uppgifter underlätta så fler kan genomföra arbeten och utöka rekryteringsbasen. Dessutom satsa man på arbetsrotation, för att minska risk för belastningsskador. Bara i Umeå finns dem tradiltionella rerparationsstationer kvar, i den största anläggning i Örebro är mycket mer automatiserat – men än sä länge är en erfaren pallreparatör snabbare på att genomföra bedömning och reparation än maskinerna. Erfaren personal reprarera 250 per dygn, nybörjare starta på ca. 70 pall per dygn. Här sysn tydligt att reparation och återanvändning skapa fler jobb, jämfört med energiåtervinning.
*Sedan 2006 driver byggbranschen genom branschorganisationerna Sveriges Byggindustrier, Byggmaterialhandlarna och Byggmaterialindustrierna ett system för återanvändning av standardiserade lastpallar i trä; "Retursystem Byggpall"
Norrlandspall är upphandlat som leverantör för att genomföra arbete.
MATERIALS & CERTIFICATIONS
| | |
| --- | --- |
| | |
| | |
| --- | --- |
| | |
data related to
can be used to
Unit of measure
Data-sharing

Positive Impact
, Consumption
, Waste
, Repairs
, Utilisation

Describe - What happens
CASE STUDY MAPPING SOURCE:
CIRCULAR INITIATIVE
CASE STUDY