Optimising asset utilisation
multi-stakeholder network for B2B & B2C sharing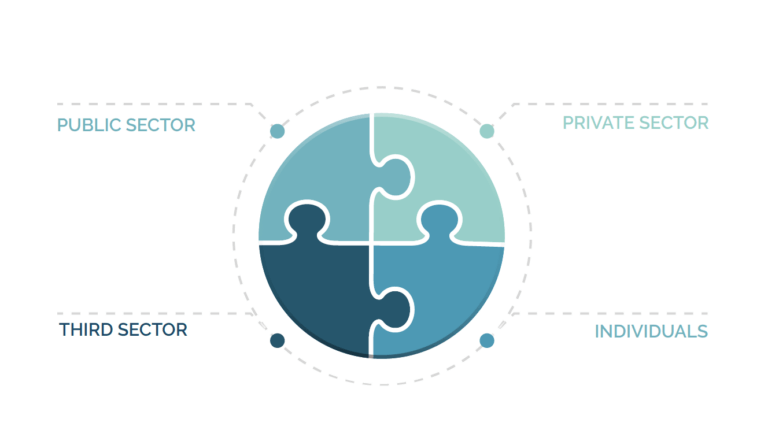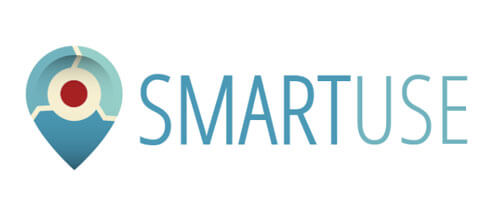 Stakeholder:
Citizen
Private Sector
Public Sector
Third Sector
Type:
B2B - Business to Business
B2C - Business to Consumer
B2G - Business to Government
G2B - Government to Business
G2C - Government to Consumer
BUSINESS MODEL FORMAT:
Rental (short term)
Leasing (long term)
Membership
Sharing
FACET:
Community
Electronics
Procurement
Product-as-a-Service
Repair
Sharing
Social Enterprise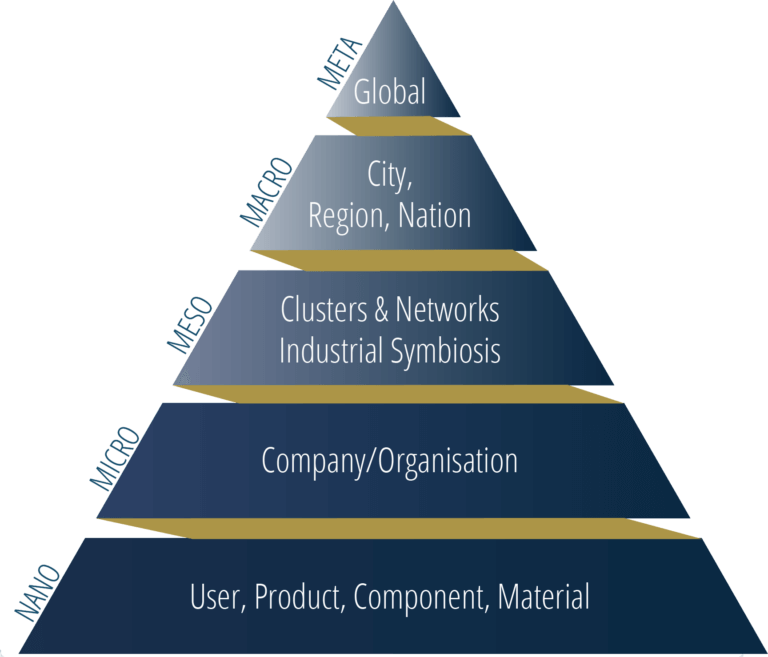 SOCIETAL READINESS LEVEL & POTENTIAL
| | | |
| --- | --- | --- |
| report published | 06/2020 | |
TITLE:
Optimising asset utilisation
CONCEPT:
multi-stakeholder network for B2B & B2C sharing
Municipalities have a unique opportunity to deliver mitigation options in addition to national action.
As stated in the c40 Cities Report – The Future of Urban Consumption in a 1.5C World: Municipalities can clearly reduce their direct emissions as well as have a role in reducing the emissions that occur outside their borders, as a consequence of consumption.
When aiming to reduce a municipality's impact on climate change, it is crucial to take into account consumption measurements in order to account for the climate impact around the lifetime of goods or services.
A study conducted by SINTEF and NTNU, together with the International Labor Organization (ILO), shows that the circular economy does not lead to unemployment, but in fact, a scenario with higher circular economy measures will lead to a 2.5% increase in jobs by 2030 compared to a "business-as-usual" scenario.
Initial research7 indicates that an increase in the sharing economy in Norway and the redistribution of spending toward services could have positive effects on Norwegian employment and the economy; with some of the jobs shifting from low-and medium-skilled male workers overseas to an increase in demand for jobs that are currently occupied by medium- and high-skilled female workers locally.
Cutting consumption-based emissions will deliver wider benefits for a municipality and its residents. Individuals, businesses, NGOs and city governments all stand to gain if changes are delivered in the right way.
The use of physical resources in any society creates both positive and negative social, economic and environmental effects.
Communication about the long-term goal, the preliminary project, survey and next steps includes providing an understanding to all stakeholders whether they are individuals or organizations, that the better we understand their needs, the better we can help them.
In order to do so, introducing the key concepts, problems and strategies related to consumption and sharing is key. Establishing new relationships with and between stakeholders is essential; and clear strategies for utilizing project results is a focal point.
LOCAL LANGUAGE DESCRIPTION:
Norsk
Nesodden kommune med SmartUse AS og Nesoddliv foreningen har i et forprosjekt jobbet med å vurdere behovet for et fremtidsrettet prosjekt som kartlegger felles ressurser og brukere samt definerer teknologi til å koble sammen næringsliv, frivillighet, myndigheter og innbyggere. Nesodden kommune skal være en foregangskommune innen sirkulærøkonomi, og dette forprosjektet skal bidra til kunnskap og handling. 
Som en del av kartleggingen av mulighetene for økt ressursdeling på Nesodden, gikk SmartUse AS i samarbeid med foreningen Nesoddliv, ut med en anonym spørreundersøkelse i perioden 1 – 21 juni 2020. 
Det ble benyttet en rekke sosiale medier, lokale medier, samt direkte kontakt med enkelte grupper og individer.
Vi har et ganske unikt datasett, fordi denne undersøkelsen ble gjort midt under koronakrisen, med den usikkerheten frykten for smitte nå utgjør
Mål
-Finne drivere, utfordringer, frustrasjon og motivasjon til økt ansvarlig forbruk i hele samfunnet
 -Identifisere nye forretningsmuligheter som skaper økt lokal verdiskapning gjennom tilgang over eierskap
-Oversikt over dagens situasjon med hvem, hva og hvordan vi deler i dag, samt nye muligheter 
-Definere teknologi/funksjonalitet som kan bidra til å senke terskelen til å dele mellom; næring, innbyggere, det offentlige og den tredje sektor (frivilligheten)
Metodologi
-Kjønn, alder, utdanning og sivilstand
-Kostnadsbevissthet og miljøbevissthet
-Økonomisk fordel, bærekraft og brukervennlighet
Oppsummering
Man fikk inn 176 responser.
1.8% av Nesoddens husholdninger svarte.
62% av svarene kom fra kvinner.
Aldersgruppen 46-55 år var den desidert største gruppen som svarte.
78.1% av de som svarte har høyere utdanning.
Tilbud og etterspørsel
100% av organisasjonene ønsker tilgang til å leie/låne fremfor å kjøpe nye ting.
Følgende ønsker økt inntekt gjennom utleie av eksisterende eiendeler:
-Kommune 50%
-Frivillighet 67%
-Næringsliv 73%
27.8% Svarte at økt tilgang på verktøy/lokaler/utstyr kunne hjelpe dem å starte for seg selv.
67% av all deling på Nesodden skjer uten noe system med kun muntlig avtale. Dette gjelder for bedrifter og kommune også.
22% av organisasjonene ønsker tilgang på lyd/lysutstyr. Dette er ikke bare kunst og kultur.
15% av organisasjoner ønsker tilgang på makerspace/verksted/CNC fres.
48% ga verdifulle innspill til ønsket funksjonalitet i en fremtidig digital plattform.
Logistikk  
Nesodden har en geografi som konsentrerer innbyggere og aktivitet ved knutepunkter. 
57% er villige til å hente ting ved et sentralt knutepunkt.
14% Trenger hjemmelevering for å låne. Her er årsakene:
-40% mangel på transport
-30% lite tid
-25% Helse
Det er produsert en full rapport i henhold til forprosjektets kommunkasjonsplan som støtter:
Informasjon og bevissthet – å gjøre alle kjent med sentrale begreper, problemer og strategier relatert til forbruk og deling. 
Engasjement – for å etablere nye forbindelser med sentrale aktører og interessenter 
Utnyttelse – for å skape klare strategier og planer for utnyttelse av prosjektresultater 
Ytterligere informasjon, konklusjon og forslag til videre utvikling finnes i "Pre-project report for the municipality of Nesodden" datert 30 juni, 2020. Dette prosjektet har fattet nasjonal og internasjonal interesse og den fulle rapporten er på engelsk.
Spørreundersøkelsens rapport er tilgjengelig på norsk. 
MATERIALS & CERTIFICATIONS
| | |
| --- | --- |
| | |
| | |
| --- | --- |
| | |
CASE STUDY MAPPING SOURCE:
INT-PSN1

,

NES-2020

,

NOR-OSL1
CIRCULAR INITIATIVE
CASE STUDY