B2B circular platform with everything organizations need to turn underutilized equipment into value.
Lebanon, New Hampshire, United States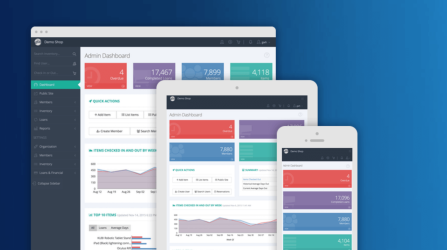 ENVIRONMENTAL:
Environmental awareness
Increased resource utilisation
Preserving Natural Capital - stocks & flows of energy and material
Reduced emissions
Reduced waste
ECONOMIC:
Alternative revenue streams
Increased competitiveness
Increased value creation
New markets
Reduced spending
Stimulating innovation
SOCIAL:
Developing Social Capital in partnership with others (ie families, communities, businesses, trade unions, educational, voluntary organisations)
Increased access to services/products
Increased emergency preparedness
LOCATION CONTEXT:
Peri-urban, Rural, Urban
FUTURE POTENTIAL:
Scaleable, Replicable, Networkable
FACET
Product-as-a-Service, Reuse, Sharing
LEVEL:
Meso - Network, Cluster & Eco-Industrial Parks, Micro - Company/Organisation
STAKEHOLDERS:
Private Sector, Public Sector, Third Sector
BUSINESS MODEL:
B2B - Business to Business, B2C - Business to Consumer, B2G - Business to Government, G2B - Government to Business, G2C - Government to Consumer, G2G - Government to Government, P2P - Peer to Peer
| | | |
| --- | --- | --- |
| First Use | 06/2010 | The West Seattle Tool Library launches on the first version of "Local Tools" which will later become myTurn. |
| Formally Incorporated | 11/2013 | Founded as a Public Benefit Corporation with social & environmental missions to help increase affordable access to resources, while reducing consumption and waste of those very same things. |
TITLE:
Powering PaaS models
CONCEPT:
B2B circular platform with everything organizations need to turn underutilized equipment into value.
Over a 1000 Organizations—from grassroot nonprofits to multinationals, in over 20 countries around the world to manage over 1 million assets by using myTurn's full-featured platform to rapidly implement new, more circular, business models that maximize product utilization, reduce waste, or generate revenue by offering product rental, sharing, and subscription services.
Asset Tracking
Take control of your tools, equipment, and other resources at one location, or across multiple locations. Optimize utilization with reports and analytics.
Product Subscription
Offer your products as a subscription or rental service where customers pay a fee to access your products or services, rather than purchasing them.
Rental, Lending & Sharing
Lend internally or generate revenue by renting underutilized assets directly or in a regional myTurn marketplace (coming soon!)
One Complete Platform
Admin dashboards, workflows, and logistics provide a complete platform to ensure you provide what your customers need when they need it.
Generate Revenue
Maximum reuse and reduce waste by optimizing asset usage internally, then offer underutilized assets on a rental or subscription basis with myTurn.
Circular Economy – 10x to 100x Reuse
Maximum reuse and reduce waste by optimizing the use of your own assets, and renting, lending or sharing underutilized assets with myTurn.
LOCAL LANGUAGE DESCRIPTION:
English