TURNING WASTE STREAMS INTO REVENUE STREAMS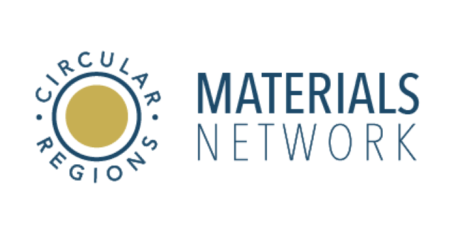 ENVIRONMENTAL:
Environmental awareness
Increased resource utilisation
Preserving Natural Capital - stocks & flows of energy and material
Reduced waste
ECONOMIC:
Alternative revenue streams
Increased competitiveness
Increased Manufactured Capital - material goods or fixed assets which contribute to the production process rather than being the output itself
Increased value creation
Job creation
New markets
Stimulating innovation
SOCIAL:
Developing Social Capital in partnership with others (ie families, communities, businesses, trade unions, educational, voluntary organisations)
Increased access to services/products
Increased employment
Increased Human Capital - people's health, knowledge, skills and motivation
LOCATION CONTEXT:
not applicable
FUTURE POTENTIAL:
Scaleable, Replicable, Networkable
FACET
Material Flows, Networks & Hubs, Reuse, Supply Chain, Waste Management
LEVEL:
Meso - Network, Cluster & Eco-Industrial Parks
STAKEHOLDERS:
Knowledge Sector, Private Sector, Public Sector, Third Sector
BUSINESS MODEL:
B2B - Business to Business, B2G - Business to Government, G2B - Government to Business
CERTIFICATION:
Biodynamic, Life Cycle Analysis, Materials Passport, Multiple & Newly developed, Organic, Provenance, Social LCA
| | | |
| --- | --- | --- |
| start date | 08/2021 | |
| UMEÅ REPORT | 01/2021 | |
| BETA | 09/2020 | |
| OSLO REGION NETWORK | 01/2021 | |
CONCEPT:
TURNING WASTE STREAMS INTO REVENUE STREAMS
A regional cross-sector platform enabling businesses and organizations to connect and find uses for secondary materials and by-products.
Unlocking regional collaboration and diverse experimentation of business models and operations.
The platform aims to create an innovative cross-sector eco-system as a collaborative network of businesses, organizations and entrepreneurs, where one organization's waste becomes another organization's resource, generating new business opportunities and job creation.
Organisations whether they are public entities, industry, small business, social entrepreneurs or NGOs can establish online marketplaces, enable new supply chains, establish or collaborate with new services hubs and more.
LOCAL LANGUAGE DESCRIPTION:
Norsk