Prevention of food waste in Bærum municipality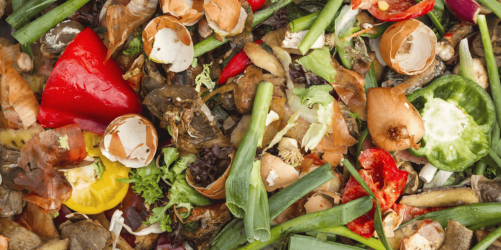 ENVIRONMENTAL:
Environmental awareness
Increased resource utilisation
Preserving Natural Capital - stocks & flows of energy and material
Reduced waste
ECONOMIC:
Increased value creation
Stimulating innovation
SOCIAL:
Improved wellbeing
Increased local pride
FUTURE POTENTIAL:
Replicable
FACET
Food & Drink, Procurement, Waste Management
LEVEL:
Micro - Company/Organisation
STAKEHOLDERS:
Citizen, Knowledge Sector, Private Sector, Public Sector, Third Sector
BUSINESS MODEL:
G2B - Government to Business
| | | |
| --- | --- | --- |
| ie.start date | | |
CONCEPT:
Prevention of food waste in Bærum municipality
Background and starting point
With its climate strategy for 2030, Bærum municipality has initiated a number of projects that together will ensure that the municipality contributes to national and international climate goals. The areas that will be particularly focused on are mobility, construction and better utilization of resources. The municipality's project on prevention and reduction of food waste is part of the investment in resource utilization. Bærum participates in the national initiative «KuttMatsvinn2020», where both private and public actors have committed themselves to reducing their own food waste by 20 percent by 2020.
New solution
The project includes four residential and treatment centers with a total of 820 employees, and is the first major project in the municipality with a specific focus on reducing food waste *. Each participating institution has followed a three-part process. They first mapped the extent of food waste, then analyzed what could be the causes of food waste, and finally implemented appropriate measures on the basis of the findings they have made. The goal was to achieve a 20 percent overall reduction in food waste at the participating institutions during the project period.
Results
The project to Bærum municipality is still in an early phase and the results of the measures are not clear. Final effects will be calculated when the project is completed at the end of 2021. The results below are based on an assumption of an achieved reduction in food waste of 20 percent from the first measurement.
Food waste: 7.8 tonnes reduced food waste
The figure is based on the first completed weighing, where 1.5 tonnes were discarded for all 4 units over a two-week period. over 52 weeks, this will correspond to 39 tonnes. A 20 percent reduction will mean that 7.8 tonnes less food will be thrown away.
Greenhouse gas emissions: 24.2 tonnes reduced CO2 emissions
A result of reduced food waste is that less food must be produced. Production of 1 tonne of food is estimated to amount to approximately 3.1 tonnes * Co2 equivalents. A reduction of 20 percent, or 7.8 tonnes, will then amount to 24.2 tonnes of CO2.
* The figures are based on a report from Østfoldforskning in 2016 and include production, packaging and transport.
Success criteria
Based on the experiences gained so far in the project, the following criteria are highlighted as particularly important for the success of reducing food waste:
Measurement routines – Establishment of good routines for weighing, measuring and registering food waste has been important. The four residential and treatment centers make up a total of 21 wards, which in turn are divided into 40 units. A weighing station has been established at each unit. Weighing is done after each meal and is divided into type of meal and categories; like for example. breakfast and dinner, and shrinkage from the plate and after cleaning in the refrigerator. Based on this, targeted measures can be designed.
Information flow – With over 800 employees involved in the project, it has been challenging to ensure sufficient information and good coordination. The municipality has experienced that clear information about what and how things should be done, and a good flow of information between the units and the commercial kitchen, is crucial for success. The municipality has therefore established so-called food contacts which have a key role in the contact with the commercial kitchen and when ordering, in addition to the fact that they have a driving role above the employees in the implementation of the measures.
Competence – The project has required in-depth knowledge of food waste in general and the health sector in particular. The municipality's collaboration with Østfoldforskning and Matvett has added expertise and also provided an opportunity to exchange experiences with other actors. Bærum has also experienced that there were several advantages to having a project manager with significant experience from the health sector. Because the project manager had insight into routines and knowledge of key people, it was easier to familiarize themselves with current issues and coordinate the project more effectively.
Description of the process
The municipality's climate secretariat applied for and was granted 300,000 in climate rate funds in 2018. The municipality then established a project group consisting of e.g. service managers, environmental consultants and shop stewards and also set aside a 40 percent position to lead and coordinate the project. A lot of time was spent on the necessary preparations. The municipality secured the necessary expertise through collaboration with Matvett, Østfoldsforskning and Fremtiden i Våre Hender. In order to get an overview of the current situation, the causes of food waste were mapped, and in order to be able to measure progress, good routines were established for measuring and weighing.
A total of 40 weighing stations were established. They then map the causes of food waste through interviews and questionnaires, as well as a review of routines. Based on the findings, they implemented measures. Among other things, they have reduced the portion sizes and got routines for ordering fewer portions per department. The project will run for two years, until the end of 2021. If successful, the project will be extended to all residential and treatment centers in the municipality. In addition, the investment during 2020 will also include the actual procurement of food, where food waste is intended to be further reduced through e.g. improved shelf life and quality of food and more customized packaging.
* Food waste is all usable parts of food produced for humans, but which are either thrown away or taken out of the food chain for purposes other than human food (eg animal feed).
LOCAL LANGUAGE DESCRIPTION:
Norsk
Bakgrunn og utgangspunkt
Bærum kommune har med sin klimastrategi for 2030 igangsatt en rekke prosjekter som til sammen skal sørge for at kommunen bidrar til nasjonale og internasjonale klimamål. Områdene som det særlig skal satses på er mobilitet, bygg og bedre utnyttelse av ressurser. Kommunens prosjekt på forebygging og reduksjon av matsvinn er en del av satsningen på ressursutnyttelse. Bærum deltar i det nasjonale initiativet «KuttMatsvinn2020», der både private og offentlige aktører har forpliktet seg til å redusere eget matsvinn med 20 prosent innen 2020.
Ny løsning
Prosjektet omfatter fire bo- og behandlingssentre med totalt 820 ansatte, og er det første større prosjektet i kommunen med spesifikt fokus på reduksjon av matsvinn*. Hver deltagende institusjon har fulgt en tredelt prosess. Først har de kartlagt omfanget av matsvinnet, deretter analysert hva som kan være årsaker til matsvinn, og til slutt satt i verk hensiktsmessige tiltak på bakgrunn av funnene de har gjort. Målet var å oppnå en 20 prosent samlet reduksjon i matsvinnet hos de deltakende institusjonene i løpet av prosjektperioden.
Resultater
Prosjektet til Bærum kommune er fortsatt i en tidlig fase og resultatene av tiltakene er ikke klare. Endelige effekter vil bli beregnet når prosjektet er ferdigstilt i slutten av 2021. Resultatene under er basert på en forutsetning om en oppnådd reduksjon i matsvinnet på 20 prosent fra første måling.
Matsvinn: 7,8 tonn redusert matsvinn
Tallet er basert på første gjennomførte veiing der det for alle 4 enhetene ble kastet 1,5 tonn over en to ukers periode. over 52 uker vil dette tilsvare 39 tonn. En 20 prosent reduksjon vil innebære at 7,8 tonn mindre mat blir kastet.
Klimagassutslipp: 24,2 tonn redusert CO2 utslipp
Et resultat av redusert matsvinn er at mindre mat må produseres. Produksjon av 1 tonn mat er beregnet til å utgjøre ca 3,1 tonn* Co2 ekvivalenter. En reduksjon på 20 prosent, eller 7,8 tonn, vil da utgjøre 24,2 tonn CO2.
*Tallene er basert på en rapport fra Østfoldforskning i 2016 og inkluderer produksjon, pakking og transport.
Suksesskriterier
Basert på de erfaringene som er gjort så langt i prosjektet trekkes følgende kriterier frem som spesielt viktige for å lykkes med reduksjon av matsvinn:
Målerutiner – Etablering av gode rutiner for veiing, måling og registrering av matsvinn har vært viktig. De fire bo- og behandlingssentrene utgjør totalt 21 avdelinger som igjen er inndelt i 40 enheter. På hver enhet er det etablert en veiestasjon. Veiing gjøres etter hvert måltid og er inndelt i type måltid og kategorier; som f.eks. frokost og middag, og svinn fra tallerken og etter rydding i kjøleskap. På bakgrunn av dette kan målrettede tiltak utformes.
Informasjonsflyt – Med over 800 ansatte involvert i prosjektet har det vært utfordrende å sikre tilstrekkelig informasjon og god koordinering. Kommunen har erfart at tydelig informasjon om hva og hvordan ting skal gjøres, og god informasjonsflyt mellom enhetene og storkjøkkenet, er avgjørende for å lykkes. Kommunen har derfor etablert såkalte matkontakter som har en nøkkelrolle i kontakten med storkjøkkenet og ved bestillinger, i tillegg til at de innehar en pådriverrolle ovenfor de ansatte i gjennomføringen av tiltakene.
Kompetanse – Prosjektet har krevd inngående kjennskap til matsvinn generelt og helsesektoren spesielt. Kommunens samarbeid med Østfoldforskning og Matvett har tilført kompetanse og ga også mulighet til å utveksle erfaringer med andre aktører. Bærum har også erfart at det var flere fordeler med å ha en prosjektleder med betydelig erfaring fra helsesektoren. Fordi prosjektlederen hadde innsikt i rutiner og kjennskap til nøkkelpersoner var det lettere å sette seg inn i aktuelle problemstillinger og koordinere prosjektet mer effektivt.
Beskrivelse av prosessen
Kommunens klimasekretariat søkte og fikk innvilget 300.000 i klimasatsmidler i 2018. Kommunen opprettet deretter en prosjektgruppe bestående av bl.a. tjenesteledere, miljørådgivere og tillitsvalgte og satte også av en 40 prosent stilling til å lede og koordinere prosjektet. Mye tid gikk med til nødvendig forarbeid. Kommunen sikret seg nødvendig kompetanse gjennom samarbeid med Matvett, Østfoldsforskning og Fremtiden i Våre Hender. For å få oversikt over nåsituasjonen ble årsaker til matsvinnet kartlagt, og for å kunne måle fremgang ble det etablert gode rutiner for måling og veiing.
Til sammen ble det etablert 40 veiestasjoner. Deretter kartla de årsaker til matsvinnet gjennom intervjuer og spørreskjemaer, samt gjennomgang av rutiner. På bakgrunn av funnene satte de i verk tiltak. Blant annet har de redusert porsjonsstørrelsene og fått rutiner for å bestille færre porsjoner per avdeling. Prosjektet skal løpe i to år, til utgangen av 2021. Hvis vellykket, skal prosjektet utvides til alle bo- og behandlingsentre i kommunen. I tillegg skal satsningen i løpet av 2020 også omfatte selve anskaffelsen av mat, der matsvinn er tenkt redusert ytterligere gjennom f.eks. forbedret holdbarhet og kvalitet på maten og mer tilpassede forpakninger.
*Matsvinn er alle nyttbare deler av mat produsert for mennesker, men som enten kastes eller tas ut av matkjeden til andre formål enn meneskeføde (f.eks. dyrefor).