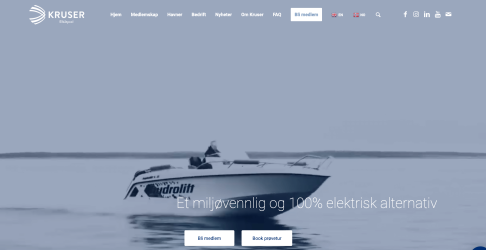 ENVIRONMENTAL:
Environmental awareness
Increased resource utilisation
Reduced emissions
ECONOMIC:
Increased Manufactured Capital - material goods or fixed assets which contribute to the production process rather than being the output itself
Increased value creation
New markets
Reduced spending
Stimulating innovation
SOCIAL:
Developing Social Capital in partnership with others (ie families, communities, businesses, trade unions, educational, voluntary organisations)
Increased access to services/products
Increased physical activity
Increased quality of life
FUTURE POTENTIAL:
Scaleable, Replicable, Networkable
FACET
Maritime, Mobility, Sharing
LEVEL:
Micro - Company/Organisation
STAKEHOLDERS:
Citizen, Private Sector
BUSINESS MODEL:
B2B - Business to Business, B2C - Business to Consumer
SOCIETAL READINESS LEVEL:
| | | |
| --- | --- | --- |
| Start | 09/2019 | |
CONCEPT:
Boats as a Service
Our motivation
At any given time, very many boats are in port – even on the nicest summer days. In addition, we ourselves have experienced being on a waiting list for several years to get a berth in central Oslo. There are many ports, and very many boats. It is unnecessary for so many places to be occupied by boats that are not in use. With our concept, we can utilize the boat resources far better, without it being at the expense of quality and experiences.
When we got to know how polluting boat use in Norway actually is, the desire to create change grew. We have now begun the work of replacing traditional fossil boating in Norway with a quieter, smarter and environmentally friendly alternative that suits most people.
Today, Kruser not only works to offer people a worry-free boating life; we are also working towards making zero emissions on the fjord the new norm! If we are to enjoy the natural resources and the wonderful boating life, we must make sure to take good care of the environment at the same time!
LOCAL LANGUAGE DESCRIPTION:
Norsk
Vår motivasjon
Til enhver tid ligger svært mange båter i havn – selv på de fineste sommerdagene. I tillegg har vi selv opplevd å stå på venteliste i flere år for å få båtplass sentralt i Oslo. Det finnes mange havner, og veldig mange båter. Det er unødvendig at så mange plasser skal være opptatt av båter som ikke er i bruk. Med vårt konsept kan vi utnytte båt-ressursene langt bedre, uten at det går på bekostning av kvalitet og opplevelser.
Da vi satt oss inn i hvor forurensende båtbruken i Norge faktisk er, vokste lysten til å skape endring. Nå har vi begynt arbeidet med å bytte ut tradisjonelt fossilt båtliv i Norge med et stillere, smartere og miljøvennlig alternativ som passer de fleste.
I dag jobber Kruser ikke bare med å tilby folk et bekymringsfritt båtliv; vi jobber også mot å gjøre nullutslipp på fjorden til den nye normen! Om vi skal nyte naturressursene og det herlige båtlivet, må vi sørge for å ta godt vare på miljøet samtidig!