We make truly eco-friendly handmade paper bags, crinkle paper shreds, and cardboard shreds. We hire immigrant women.
Halifax, Nova Scotia, Canada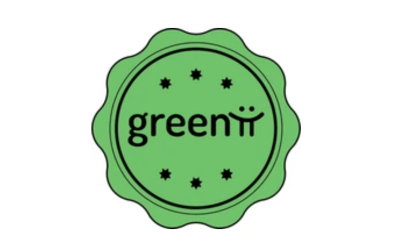 ENVIRONMENTAL:
Environmental awareness
Increased environmental stewardship
Increased resource utilisation
Preserving Natural Capital - stocks & flows of energy and material
Reduced emissions
Reduced waste
ECONOMIC:
Alternative revenue streams
Increased competitiveness
Increased Manufactured Capital - material goods or fixed assets which contribute to the production process rather than being the output itself
Increased value creation
Job creation
New markets
Reduced economic pressure
Reduced spending
Stimulating innovation
SOCIAL:
Developing Social Capital in partnership with others (ie families, communities, businesses, trade unions, educational, voluntary organisations)
Improved wellbeing
Increased access to services/products
Increased contacts among people
Increased employment
Increased Human Capital - people's health, knowledge, skills and motivation
Increased inclusion
Increased local pride
Increased physical activity
Increased quality of life
Reduced gender inequalities
Reduced social pressure
LOCATION CONTEXT:
Peri-urban, Rural, Urban
FUTURE POTENTIAL:
Scaleable, Replicable, Networkable
FACET
Community, Manufacturing, Material Flows, Recycling, Remanufacturing, Reuse, Social Enterprise, Waste Management
LEVEL:
Macro - Cities, Regions, Nations, Meso - Network, Cluster & Eco-Industrial Parks, Micro - Company/Organisation
STAKEHOLDERS:
Citizen, Knowledge Sector, Private Sector, Public Sector, Third Sector
BUSINESS MODEL:
B2B - Business to Business, B2C - Business to Consumer, B2G - Business to Government
TECHNOLOGY:
3D printing, Robotics, Sensors
| | | |
| --- | --- | --- |
| Business start date | 07/2019 | |
| Crinkle Paper Shred sale start | 02/2021 | |
| Selling 20K bags | 08/2021 | |
| Shredded cardboard | 08/2021 | |
CONCEPT:
We make truly eco-friendly handmade paper bags, crinkle paper shreds, and cardboard shreds. We hire immigrant women.
We manufacture paper bags using clean newsprints, flyers by without pulping or bleaching or adding any chemicals. We also make crinkle paper shreds and shredded cardboards.
All of paper bags are handmade by newcomer women with language barriers and youth with disabilities. The goal of our business is to reduce carbon emission, cutting of trees, create jobs for local community.
LOCAL LANGUAGE DESCRIPTION:
English