Mumbai City, Maharashtra, India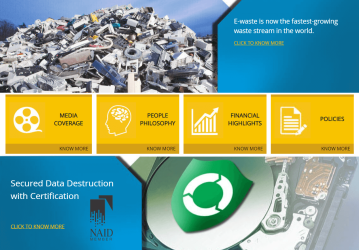 ENVIRONMENTAL:
Environmental awareness
Increased biodiversity
Increased environmental stewardship
Increased resource utilisation
Preserving Natural Capital - stocks & flows of energy and material
Reduced emissions
Reduced waste
ECONOMIC:
Alternative revenue streams
Increased competitiveness
Increased Financial Capital
Increased Manufactured Capital - material goods or fixed assets which contribute to the production process rather than being the output itself
Increased value creation
Job creation
New markets
Reduced economic pressure
Reduced spending
Stimulating innovation
SOCIAL:
Developing Social Capital in partnership with others (ie families, communities, businesses, trade unions, educational, voluntary organisations)
Improved wellbeing
Increased access to services/products
Increased employment
Increased Human Capital - people's health, knowledge, skills and motivation
Increased inclusion
Increased quality of life
LOCATION CONTEXT:
Peri-urban, Urban
FUTURE POTENTIAL:
Scaleable, Replicable, Networkable
FACET
Electronics, Health & Wellbeing, Logistics, Manufacturing, Material Flows, Networks & Hubs, Procurement, Recycling, Remanufacturing, Repair, Reuse, Social Enterprise, Waste Management
LEVEL:
Micro - Company/Organisation, Nano - User, Product, Component & Material
STAKEHOLDERS:
Citizen, Financial Sector, Knowledge Sector, Private Sector, Public Sector
BUSINESS MODEL:
B2B - Business to Business, B2C - Business to Consumer, B2G - Business to Government
TECHNOLOGY:
Cloud, DLT (Blockchain..), EdTech
| | | |
| --- | --- | --- |
| Founded | 01/1995 | |
| E-waste | 01/2005 | |
CONCEPT:
E-Waste management
Eco Recycling Ltd (Ecoreco) is India's first and leading professional E-waste Management Company that has set industry benchmarks time and again with its innovative & environment friendly disposal practices.
India generates more than 3 million MT of e-waste annually and has the potential to reach 20 million MT by 2020. We at Ecoreco really understand our growing responsibilities with the growing volumes. We are committed to providing dynamic modules to handle the increasing volume of urban mines of natural resources out of waste electrical and electronic equipment (WEEE).
REVERSE LOGISTICS
At Ecoreco, we have our own fleet of trucks and containers as well as tie-ups with number of leading logistics companies to support our initiative of returning back the basic commodities to the respective industries without further withdrawal from mines. This robust network of reverse logistics will certainly promote the formal recycling of e-waste. We hope that the above mechanism will certainly prevent informal and unscientific disposal and its subsequent hazards to human health and the environment.
LAMP RECYCLING
Light is life; lamps facilitate. But discarded or fused lamps containing mercury, phosphorous, and other hazardous elements when goes into water bodies, dries the source over a period of time.
Ecoreco facilitates the disposal of fused lamps to protect the environment. Although, lamp recycling is not a regulated industry Ecoreco started this service way back in 2008 to encourage large consumers of lamps to go for recycling in an environment-friendly manner. Ecoreco started Lamp Recycling on Wheels facility in 2008 to provide on-site service of lamps recycling and also provides off-site lamps recycling service to environmentally conscious users of lamps.
LOCAL LANGUAGE DESCRIPTION:
-