Plastic Waste collection and management
Hazaribag, Jharkhand, India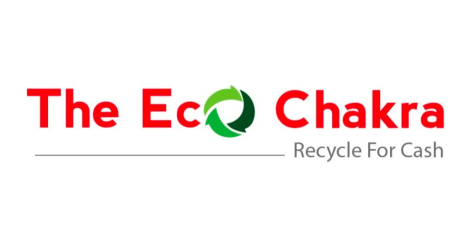 ENVIRONMENTAL:
Environmental awareness
Increased biodiversity
Increased environmental stewardship
Increased resource utilisation
Preserving Natural Capital - stocks & flows of energy and material
Reduced emissions
Reduced waste
ECONOMIC:
Alternative revenue streams
Increased competitiveness
Increased Financial Capital
Increased Manufactured Capital - material goods or fixed assets which contribute to the production process rather than being the output itself
Increased value creation
Job creation
New markets
Reduced economic pressure
Stimulating innovation
SOCIAL:
Developing Social Capital in partnership with others (ie families, communities, businesses, trade unions, educational, voluntary organisations)
Improved wellbeing
Increased access to services/products
Increased contacts among people
Increased emergency preparedness
Increased employment
Increased Human Capital - people's health, knowledge, skills and motivation
Increased inclusion
Increased local pride
Increased local resilience
Increased physical activity
Increased quality of life
Less hierarchical organisations
Reduced gender inequalities
LOCATION CONTEXT:
Peri-urban, Rural, Urban
FUTURE POTENTIAL:
Scaleable, Replicable
FACET
Education, Energy, Health & Wellbeing, Logistics, Maritime, Material Flows, Networks & Hubs, Plastic, Recycling, Remanufacturing, Reuse, Social Enterprise, Supply Chain, Waste Management
LEVEL:
Micro - Company/Organisation, Nano - User, Product, Component & Material
STAKEHOLDERS:
Citizen, Knowledge Sector, Private Sector, Public Sector, Third Sector
BUSINESS MODEL:
B2B - Business to Business, B2C - Business to Consumer, B2G - Business to Government
TECHNOLOGY:
Cloud, DLT (Blockchain..)
CERTIFICATION:
Life Cycle Analysis
| | | |
| --- | --- | --- |
| Start | 10/2020 | |
CONCEPT:
Plastic Waste collection and management
Eco Enviro Circular Solutions is a company engaged in developing Plastic waste collection ecosystem in eastern part of India. A team of passionate individuals who left their corporate jobs to create social and environmental impact in underdeveloped parts of India. Our aim is to create a sustainable world by conserving resources through resource recovery and recycling.We are part circular economy and contribute in the value chain of recyclables.
LOCAL LANGUAGE DESCRIPTION:
-