Canada's first non-wood pulp facility
Creating Sustainable and Environmentally Conscious Consumer Products
Saskatoon, Saskatchewan, Canada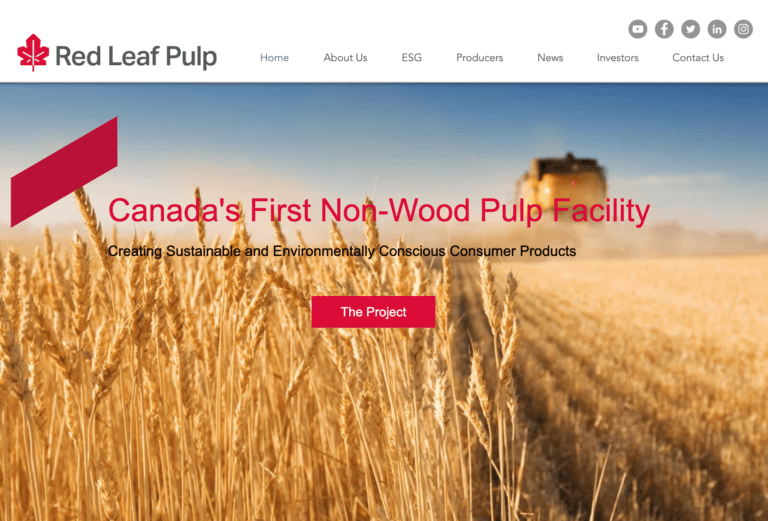 Type:
B2B - Business to Business
B2C - Business to Consumer
B2G - Business to Government
FACET:
Agriculture
Bio-economy
Manufacturing
Supply Chain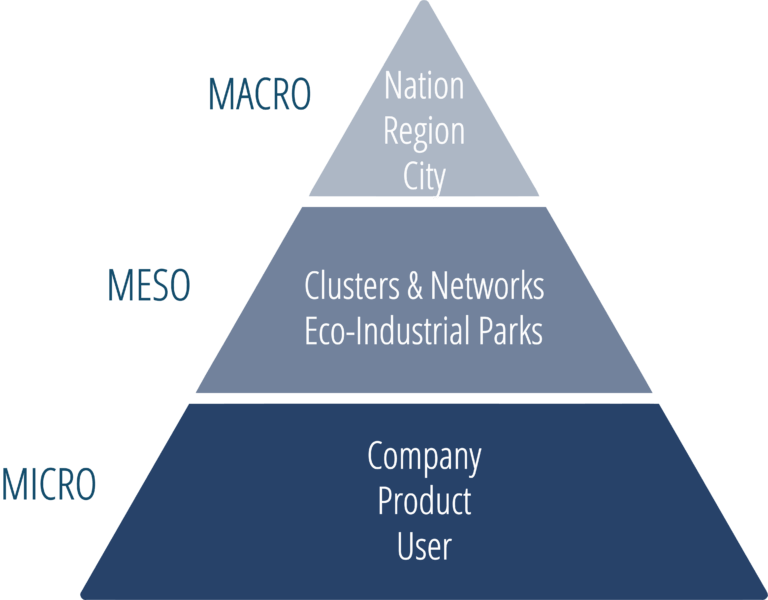 SOCIETAL READINESS LEVEL & POTENTIAL
TITLE:
Canada's first non-wood pulp facility
CONCEPT:
Creating Sustainable and Environmentally Conscious Consumer Products
Red Leaf will be Canada's first entity to develop, construct, and operate a non-wood fibre pulp plant. The Red Leaf team is comprised of industry leaders in all stages of project execution and includes people with mill operations and maintenance experience. Red Leaf is experienced in managing all aspects of a project from concept generation, strategy, planning, design, construction and commissioning. Through Red Leaf's process and energy integration capabilities, opportunities to lower production costs while optimizing energy usage and power production will be further identified.
Looking forward, Red Leaf will develop several non-wood fibre pulp plants over the next 10-15 years and prove to be a key player in the movement to providing alternative fibre pulps to the market.
MATERIALS & CERTIFICATIONS
| | |
| --- | --- |
| straw | Vegetation |
material output
material category output

packaging
, Molded products (cups, plates, trays, to-go-boxes)
, Tissue and towels
, Printing and writing paper
, Lingin

Fertilisers
, Other
, Animal products
, Paper
, other
data related to
can be used to
Unit of measure
Data-sharing

Negative Impact

Describe - What happens

kg of carbon stored

Knowledge Sector
, Consumers/Users

Materials (content/recyclability)

Discover - What could happen

acreage

Upstream
| | | |
| --- | --- | --- |
| Funding | 03/2021 | Secures Funding Through Agriculture and Agri-Food Canada's Agricultural Clean Technology Program |
| LCA report | 03/2021 | Reports Life Cycle Assessment of New Wheat Straw Based Pulp - initial Life Cycle Assessment conducted by NatureBank which concludes that our pulp will be the lowest carbon-intensive pulp on the planet, virgin or recycled. Read the full article here. |
| Funding | 05/2021 | Red Leaf Pulp is pleased to announce the award of a non-repayable grant from the Province of Saskatchewan's SAIF (Saskatchewan Advantage Innovation Fund) program, administered by Innovation Saskatchewan. SAIF is a research and development program intended to support and accelerate commercialization of game-changing technological innovation in Saskatchewan's core sectors. |
| Stakeholder engagement | 10/2021 | Producer Meeting - These meetings are being held to allow the Company to secure straw supply for the facility, and provide an opportunity for further engagement with the producer community |
CIRCULAR INITIATIVE
CASE STUDY