The Babytheek is a library of things for borrowing baby items for a short time.
Gent, Oost Vlaanderen, Belgium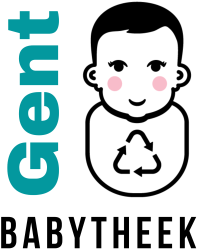 ENVIRONMENTAL:
Environmental awareness
Increased environmental stewardship
Reduced waste
ECONOMIC:
Increased value creation
Reduced economic pressure
Reduced spending
SOCIAL:
Developing Social Capital in partnership with others (ie families, communities, businesses, trade unions, educational, voluntary organisations)
Improved wellbeing
Increased access to services/products
Increased contacts among people
Increased inclusion
Increased local pride
Increased local resilience
Increased quality of life
New community space
Reduced social pressure
LOCATION CONTEXT:
not applicable
FUTURE POTENTIAL:
Scaleable, Replicable, Networkable
FACET
Community, Health & Wellbeing, Product-as-a-Service, Reuse, Sharing, Social Enterprise, Waste Management
LEVEL:
Nano - User, Product, Component & Material
BUSINESS MODEL:
B2C - Business to Consumer, P2P - Peer to Peer
| | | |
| --- | --- | --- |
| Opened in Gent | 06/2020 | |
| The Babytheek launch | 06/2020 | |
CONCEPT:
The Babytheek is a library of things for borrowing baby items for a short time.
Babytheek Gent is an initiative within the circular economy that enables the sustainable use of quality baby time. Families can borrow the materials they need in an affordable and ecological way. This is advantageous for the climate and for the wallet. Less needs to be purchased, produced and transported. You also save space and you can easily test products.
LOCAL LANGUAGE DESCRIPTION:
Nederlands
Babytheek Gent is een initiatief binnen de circulaire economie dat duurzaam gebruik van kwalitatieve babyspullen mogelijk maakt. Jonge gezinnen kunnen zo op een betaalbare en ecologische manier het materiaal ontlenen dat ze nodig hebben voor hun gezin. Dat is voordelig voor het klimaat én voor de portemonnee. Er hoeven minder spullen aangekocht, geproduceerd en vervoerd te worden. Je bespaart er bovendien ruimte mee en je kan producten makkelijk testen.