Sustainable salmon farming in the Norwegian Arctic
Type:
B2B - Business to Business
B2C - Business to Consumer
FACET:
Bio-economy
Food & Drink
Maritime
Waste Management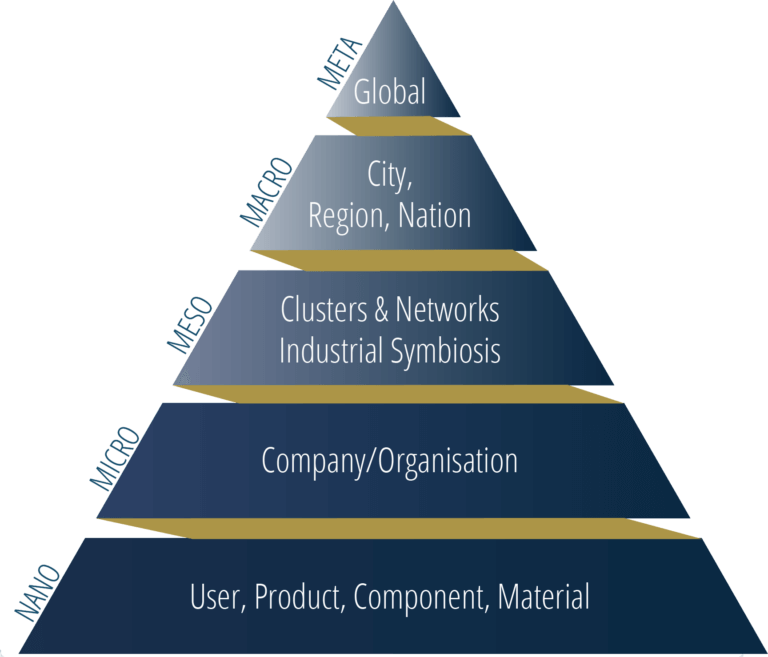 SOCIETAL READINESS LEVEL & POTENTIAL
| | | |
| --- | --- | --- |
| Founded | 08/2014 | Andfjord was established in 2014 by the founder Roy Bernt Pettersen. The company is built on a foundation of innovation and sustainable salmon farming. Andfjord Salmon's facility is patented, consumes a minimal amount of energy with relatively low operating costs and its facility is sustainable with minimal impact on the surrounding environment. |
CONCEPT:
Sustainable salmon farming in the Norwegian Arctic
Andfjord Salmon™ brings salmon farming into the future. With the combined experiences from two worlds, Andfjord Salmon™ brings the benefits of both ocean net-pens and land-based aquaculture. The result is optimal salmon welfare and sustainable production in Arctic waters at 69 degrees north.
Benefits of ocean net-pen salmon farming:
Optimum ocean temperature
Andfjord Salmon™ is located on the eastern shores of Andøya, the northern most island of the Norwegian Arctic Archipelago of Lofoten – Vesterålen. The eastern shores of Andøya is part of Andfjorden which provides sub-surface optimum temperatures for salmon farming in the Arctic. To achieve optimum temperatures, Andfjord Salmon™ brings seawater from 160 meters in the winter and 30 meters in the summer. These two inlets provide stable temperatures of 7 to 12 degrees Celsius year-round allowing for unique and optimal growth conditions for Atlantic salmon in the Norwegian Arctic.
Clean and oxygen-rich seawater
Andfjord Salmon's location benefits from a deep-water vein of the warm Gulf Stream on the east coast of Andøya. This tempert vein provides oxygen-rich Arctic seawater. To benefit from this unique natural condition, Andfjord brings an innovative and energy efficient concept that will ensure optimum seawater flow for salmon farmed in the shore-based tanks.
69 degrees north
Andfjord Salmon™ is located in the village of Kvalnes on Andøya. The distance from Andfjord's facility to the nearest net-pen farm is more than 20 kilometers. Andfjord's location at latitude 69 Degrees and well within the Arctic, ensures a safe and unique environment for salmon farming.
Benefits of shore-based salmon farming:
Salmon lice and poisonous algae exclusion
Andfjord Salmon™ brings seawater from depths well below the survival limits of salmon lice and poisonous algae. The facility's state-of-the-art treatment system eliminates any harmful substances from entering the growing tanks.
Escape prevention
Andfjord Salmon's facility is adequately secured to prevent salmon escapement. The physical barriers are sufficiently robust and in accordance with Norwegian regulations to avert any loss of biomass that would negatively affect financial results.
Reduced feed waste
Andfjord Salmon's unique land-based farm design reduces salmon mortalities, feed costs and increases productivity. Feed and fish waste are collected and recorded. These bio-residues will be collected and registered, and reused as fertilizer products.
Dried fish sludge from Andfjord Salmon's land-based aquaculture facility has the potential to be used in growth media such as organic fertilizer and organo-mineral fertilizer for agriculture and gardening, concludes a research report from the Norwegian Institute of Bioeconomy Research (NIBIO).
"Put plainly, we can make money from the salmon's feces", says Martin Rasmussen, CEO in Andfjord Salmon and educated within biology. "To treat biological waste as a sustainable resource rather than a problem has been a key objective for us. The NIBIO report confirms that this is possible, taking us one step closer to building the world's most sustainable and fish-friendly aquaculture facility", Rasmussen adds.
LOCAL LANGUAGE DESCRIPTION:
Norsk
MATERIALS & CERTIFICATIONS
| | |
| --- | --- |
| | Fertilisers |
| | |
| --- | --- |
| Fertilisers | Fertilisers |
TECHNOLOGY READINESS LEVEL
TRL 8 - FIRST OF A KIND COMMERCIAL SYSTEM
| | | | |
| --- | --- | --- | --- |
| Waste | Describe - What happens | | |
CASE STUDY MAPPING SOURCE:
CIRCULAR INITIATIVE
CASE STUDY